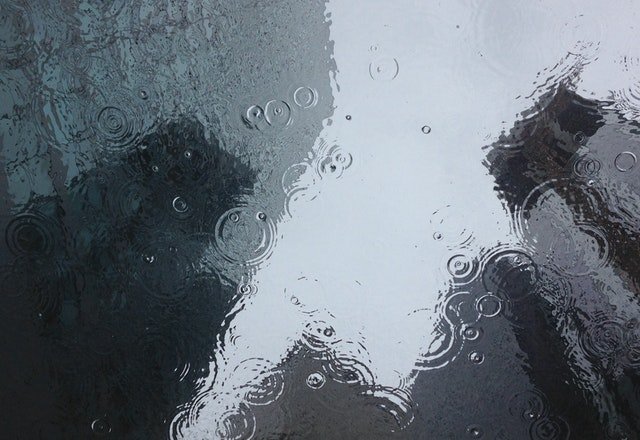 The success of a one-time outdoor event or an entire season of business relies heavily on ideal weather conditions. Rain insurance can offer the dependability that the weather cannot. Rain insurance is a weather risk management product that helps protect your business from lost revenue or increased expenses caused by excessive rain or lack of rain. Your business can secure rain insurance for events or a season based on financial rain exposure, with the duration of coverage and limits tailored to your needs.
We talked with Lead Weather Index Insurance Producer Andy Klaus from Vortex Insurance Agency to understand Vortex's policies and how they are different than ones offered by competitors.
Andy, how do rain insurance products work?
Great question! Understanding weather insurance can be tricky, and we like to make things simple. Vortex provides customized rain insurance policies based on several risk factors. We consider your event or business location, time of day, time of year, and historical data to help customers determine their risk and choose an appropriate rain insurance policy. We can customize insurance plans for a one-time event, or long-term solutions for a season, an entire year, or more.
How exactly does rain insurance help my business?
Rain insurance can be an affordable investment for your event or business. Unexpected rain can cause significant financial damage. We think of a rain insurance policy as a way to help you rest easy, knowing that despite the weather, your budget and bottom line have a backup plan against lost revenue or increased expenses. 
Many different types of businesses can benefit from rain insurance, such as fairs, festivals, golf courses, and non-profit organizations (just to name a few).
How much does rain insurance for one-time events cost?
The cost of rain insurance can fluctuate depending on a few factors, including geographic location, time of day, time of year, historical data plus desired weather threshold, and desired insurance limit. Tailored pricing means no two quotes are the same–and I'm excited to share that getting a quote just got easier!
Vortex recently launched RainIQ, a rain insurance quote portal, to help businesses gain instant access to quotes through a simple online form. Our initial release of RainIQ includes portals designed for fairs, festivals, and golf events. Although any business can request quotes, we plan on adding several more industry-specific designs in the future. As with most great things, there is a bit of fine print: Quotes are available up to 15 days before an effective date. At this time, only businesses or associations can purchase a policy, and our insurance carrier has a $250 minimum premium requirement.
What do you mean by instant?
How fast can you type? We built RainIQ to be quick and straightforward. Simply log on to vortexinsurance.com, navigate to the RainIQ portal, fill out a few basic questions about your event, and request an instant quote anytime, anywhere. The process should take one to two minutes–no need to wait hours for approval, like with other insurance companies.
How is Rain-IQ pricing different from competitors'?
With our new RainIQ portal, customers can see real-time examples of what rain insurance costs. Customers expressed it's too hard to find real answers to what rain insurance actually costs. So, we made it more accessible.
What happens after I enter my information?
Our main goal is to provide our clients with the ability to view hourly rain insurance quotes fast and easy! Outside of that, we're happy to assist anyone with their weather insurance needs. Once you receive a quote, someone on the Vortex team will contact you to complete the policy process. As always, if you have a specific or unique weather insurance need, we're available to walk you through your options.
What happens if rain triggers my policy?
The claims process with Vortex is uncomplicated, clear, and fast. Suppose your insurance policy is triggered based on information from the National Weather Service data or an approved third-party. In that case, you will receive payment in approximately two weeks–no lengthy paperwork or adjusters are required.
Bottom line: Why should I choose Vortex?
We believe in making things easy to help keep your business moving. The quote process is quick and simple with our new RainIQ portal. And since transparency and trust are hallmarks of our business, pricing is based on thoughtful, accurate data, your business' specific needs, and nothing else. Whether you need rain insurance, simple protection against extreme weather, or a more creative approach, our historically strong, stable, and highly-rated support system is here to help.