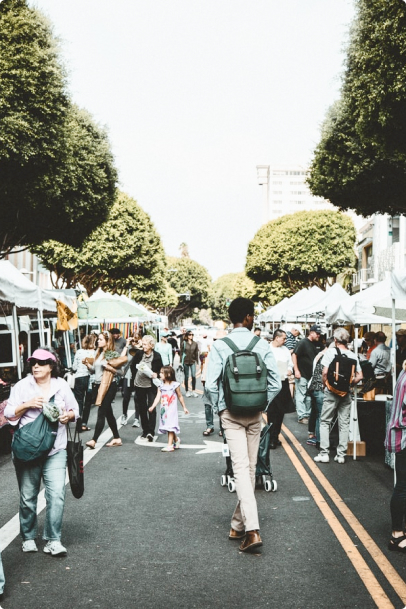 Weather & Rain Insurance That Does More
Weather is unpredictable. Build a policy that helps protect your company's bottom line against the negative effects of rain, heat, cold, or a combination of elements. Vortex makes it simple, straightforward, fast, and on your terms.
We understand weather. With roots as former leaders in the weather risk management industry and evolving into an insurtech, Vortex has provided weather risk management solutions to clients using insurance-based products since 2008. Our products range from data-driven policies that insure your one-time event to long-term solutions that mitigate risk. Our difference is experience, simplicity, and flexibility. Our priority is the success of your business.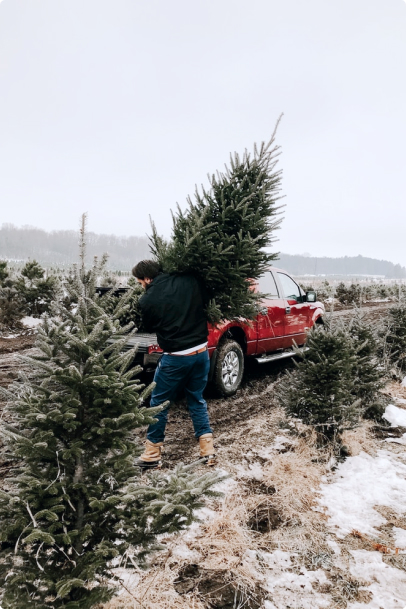 Why Do I Need Rain Insurance?
Even with the best planning, the unpredictable can happen, like bad weather. You can't control when or how the skies open, but a rain insurance policy can help against the negative impact the weather can have on your business.
If an outdoor event experiences heavy rain during operation, it could be devastating to traffic and sales. If a ballpark or racetrack suffers too many rainy days in a season, profits could dip drastically. If a Christmas tree farm suffers through a drought that kills 80% of its trees, the financial impact could be crippling.
Rain insurance for events or seasonal operations could mean the difference between walking away empty-handed or stabilizing revenue and being able to resume business. Payments are made within days of a claim and often are received within two weeks, so your operations won't miss a beat!
You might call us weather nerds, and we're fine with that. We don't just work with insurance and weather—we understand both. As an insurtech, we'll help you understand more, too, so that you have the insight to mitigate your business risks.
Vortex is committed to continued advancements within the weather risk industry.  It's our goal to constantly improve our operations through innovation and pass along the benefits to our clients and partners.
Risk management isn't a one-size-fits-all solution. Instead, we'll create a policy built for your specific needs and concerns to help protect your brand, your business, and your bottom line.
You choose the weather insurance policy you need. And if the conditions of your policy are met, you'll receive your payment in around one to two weeks—no cumbersome paperwork required.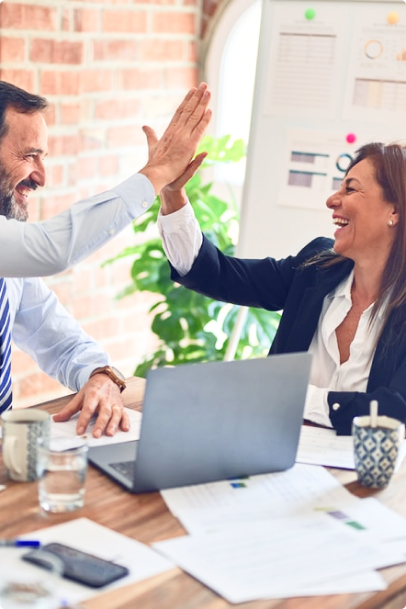 Our Story
In 2008, Vortex Weather Insurance launched from its parent company, MSI GuaranteedWeather, to allow easier access for businesses to financially mitigate weather risks. Over a decade later, Vortex has become a leader in offering weather insurance through weather technology advances to help better serve our partners. Today, as an insurtech Vortex allows its partners a unique combination of weather risk management options with vast weather risk experience that is nearly impossible to find in a very competitive industry.
Testimonials
South Florida PGA
"We were very fortunate to recently work with Vortex for one of our major events. The service was very easy to use and set up and provided us with the needed peace of mind in case the event was impacted due to rain. We will definitely be using the service again in the future."
Geoff Lofstead
Riverfront Sports and Entertainment
"Vortex made the purchasing process extremely easy and we appreciate that!"
Greensboro National Golf Club
"Anyone who is in charge of running a charity event with a large field should consider Vortex Weather insurance. Signing up for the insurance was easy and eliminated many concerns if weather became an issue. It was nice knowing all the hard work we put into our event would not be wasted. We liked the flexibility to set our own terms based on the amount of rainfall and the time constraints. In addition, the price was very reasonable. Having Eric Anderson onsite to represent the company also provided us great confidence in the company and service offered. We will definitely be using the service again for future events."
Justin Malone, General Manager
Beach Soccer Club – Virginia Beach
"Weather coverage enables us to protect 'hard' expenses in the budget that require payment whether the event is delayed or cancelled."
Dennis B.
NFLA Draft Pro-Am & Experience / EPB Golf LLC
"Working with Vortex Weather Insurance to create a rain insurance policy specifically tailored to our needs (location, date/hours, measured rainfall) delivered exactly what we wanted. Our NFL Alumni Draft Pro-Am took place on Day 1 of the NFL Draft and included 24 former NFL players. One day to make it all work, with no rain date option. Vortex allowed us to buy the right insurance at a very affordable price. It meant one less thing to worry about ... exactly what we were looking for."
Rick Summers, Chairman & CEO - PGA Magazine Group
Carolinas PGA Section
"We are proud to have Vortex Weather Insurance as a Carolinas PGA Partner. We utilized their insurance for our PGA Championship REACH Pro-Am and PGA REACH Harvick4Heroes Pro-Am this year to ensure the revenue from our largest fundraising events were protected.  This takes the pressure off of the one element we cannot control…the weather!  We look forward to Eric Anderson and Vortex joining us for the upcoming E-Z-GO Pro-Pro Championship in Pinehurst!"
Jeff Abbot
Roadway Productions
"After producing events for 20 years, I decided to purchase weather insurance for the very first time. My first experience was with Vortex, and I have to say it was simple, straight forward, and paid out the very first time!  If it rains at your weather station more than the amount you buy, you get paid just like that!  I had the check within a week and a half!  I purchased another policy for the same event, and it rained again.  Just that easy I was paid out the second time I ever purchased rain insurance.  If you have any doubt, just contact me.  I feel safer knowing that I can cover my bills from the event if it rains."
French Smith
Randy Jones Foundation
"For years leading up to our events we would all get super stressed out about the weather. We would have fun all year long working hard to put on a special event, benefiting hundreds of kids, charities and military families, know that with just one bad day the entire event could be ruined. The last few weeks leading up to the event were stressful to say the least. We are no longer spending countless hours scanning all the weather reports looking for the next rain cloud. Thank you for giving all of us at the Randy Jones Foundation the peace of mind to have a much more enjoyable experience every year. We would recommend Vortex to anyone running an outside event."
Curtis Gandy
Perfect Game Midwest
"Our largest tournaments typically involve hundreds of teams playing across 20+ facilities across the city. Vortex insures key locations so while we may experience rain at one facility, but not the others, we know we're still covered!"
Tori Blake
Venture Richmond Events, LLC
"We recognize that rain is one of our biggest obstacles when planning any of our outdoor events.  With Vortex, it is great to know that we are financially covered if rain becomes problematic.  The whole process is quick and simple."
Stephen Lecky
MET PGA Section
"Anyone charged with the execution of a high end, costly event can relate with losing sleep to concerns about weather issues. Vortex Weather Insurance enabled us to guarantee playable weather, or offer our participants their money back. This has dramatically eased our concerns leading up to big events and fundraisers where the ability to protect everyone involved increases confidence and credibility. The Metropolitan PGA has partnered with Vortex for our association events and also as a benefit to our Section Professionals who will benefit from investing in weather insurance for their most important events and outings."
Jeff Voorheis
Salina Highbanks Speedway
"We scheduled a 'rain or shine' event that was a large investment for our organization, and we needed to mitigate the risk of bad weather."
Bryce H.
919 Beer
Beericana Craft Beer and Music Festival has purchased rain insurance every year for eight years. We have always wondered how a claim might be handled and this year we found out. Vortex processed our claim quickly and without any hassles. A claims check was issued within six (6) days of our festival. I highly recommend rain insurance and even more highly recommend Vortex.
Wayne Holt
Stamford Downtown
Every year our outdoor concert series attracts tens of thousands of attendees. But if rainfall occurs, we risk taking a significant financial hit which is why we use Vortex Rain Insurance. The entire process, from requesting quotes, to placing coverage, to submitting a claim, was quick and simple!
LC
DICK'S Sporting Goods Open
"
We are thrilled to partner with Vortex on another rain insurance policy for the 2023 Tournament week. The whole insurance process is so simple and straight-forward. Just like last year, our policy gives us peace of mind knowing that if rain impacts the tournament or any ancillary events, such as Country Superstar Kenny Chesney's Friday night concert, the financial loss will be manageable. Now, we can focus on our main goal, delivering a first-class event experience for the golf fans of Central New York.
"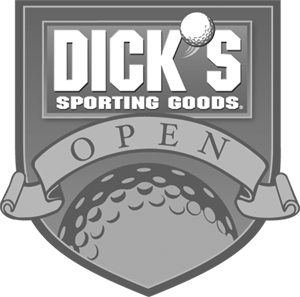 John Karedes, Executive Director
Arts in the Heart of Augusta Festival
"I thought signing up for rain insurance would be a difficult process.  The Vortex team made it easy; helping us determine days and levels of coverage. During the Arts in the Heart Festival weekend,  dealing with all sorts of problems with 100,000 people walking through our gates, rain was not on my mind.  I have worked with Vortex for two years and look forward to next year."
Brenda Durant, Executive Director
Red Wine and Brew Music Festival
"
Thank you for making the rain insurance process easy! As painful as the rain is to events ... getting the insurance claim submitted and paid out has been a breeze with you!
"
Carey Garwood, Business Manager
Quixote Club, Sumter, SC
"We've partnered with Vortex to cover several of our critical events over the past few seasons, including our annual Member-Member and Member-Guest tournaments. It's a tremendous relief knowing that no matter what Mother Nature has in store during those critical times, the revenue that we've budgeted for will be protected. I would highly encourage any golf course operator with P&L responsibility to consider Vortex Rain Insurance for those high-leverage events and weekends throughout the year."
Eric Pedersen, Director of Golf
Pinnacle Retirement Advisors
"It was a very simple process. The Vortex Team reached out the day before saying it looked like we'd have a payout. The check arrived and was deposited within five days of the tournament. The best part is that we were able to add to what we planned to donate. I recommend using Vortex to protect the overall costs and potential profits for any event."
Gary Crawford, Co-Founder/Wealth Advisor
Lakewood Alive
"As the executive director of a small non-profit organization, event revenue is crucial to our bottom line to support our work in the community. When those events are outdoors, the risk for bad weather can severely impact our operational budget. That's why we have chosen to work with Vortex for several years to safeguard against a rainout. Low and behold, we experienced a significant rain event during a major event that severely limited our day-of revenue. Andrew and the Vortex team have been excellent to work with and this partnership will soften the blow from lack of event revenue that impacts our ability to support folks in our community. I highly recommend working with Vortex Insurance."
Ian A.
Rich Hill 4th of July Committee
"Since 1883 the City of Rich Hill has had an annual 4th of July celebration.  As this occasion gained popularity over the years, so did our expenses in keeping up with offering a top-notch experience.  We decided to contact Vortex to help protect our investment if rain impacted this annual event and we're sure glad we did!  Heavy rain resulted in a claim the second year we purchased a policy from Vortex, and the entire process was quick and simple.  Anyone who depends on good weather for a successful community event should consider using Vortex!"
Natalea P.
Boyd County Fair (KY)
"Vortex Weather insurance has been our go-to for years insuring against rainfall at the Boyd County Fair.  Although we've enjoyed several years of great weather, we recently experienced a couple of storms that impacted our attendance and sales.  Thankfully, through our rain insurance we were able to quickly and easily recoup a sizable amount of our losses due to the bad weather.  The company is extremely helpful with any questions we have.  The process of filing the claim was simple and the time to process was only a few days.  We will always trust Vortex Weather Insurance for our needs."
Ellen K
Music Festival
"Using the Vortex portal to secure rain insurance for my concert was so easy!  I was able to register and purchase a customized policy in less than 5 minutes.  If you run an outdoor event, you can trust that the Vortex portal is the quickest and easiest way to insure against rain!"
Adrian V.
Work With Us
Get the rain insurance you need.
We're ready to help you with your weather risk management needs or answer questions you may have. We create a rain insurance policy based on your risk and pay you if the conditions of your rain insurance policy are met; there's no need to provide detailed documentation. Both weather and insurance are complex—and that's why we strive to make managing your weather risk as easy as possible.