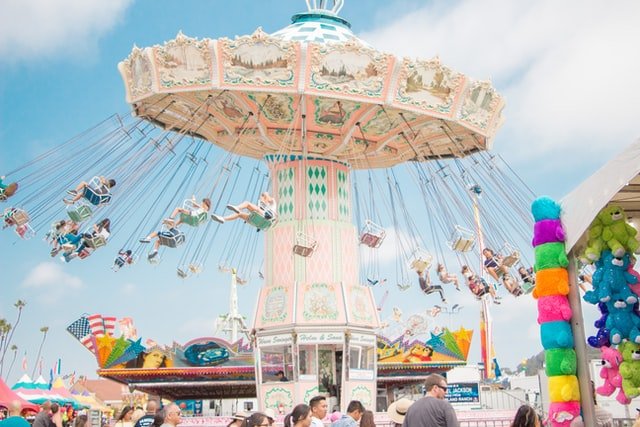 Plain and simple, the weather can spoil business. From golf courses, festivals, speedways, and snow removal companies to restaurants and storefronts that rely on foot traffic, adverse weather can cause customers to stay home. For businesses that depend on certain weather conditions during peak seasons to drive sales, that means loss of revenue. While you can't rely on the weather, you can depend on income stabilization insurance. Income stabilization insurance is seasonal or annual insurance that responds to the loss of revenue caused by adverse weather conditions. If the policy conditions are met, you receive payment—no additional documentation needed.
In short, income stabilization insurance can help protect your bottom line from mother nature's uncertainty. With consumer spending falling at record numbers in 2020, here are five businesses that could benefit from weather income stabilization insurance:
Golf course/mini-golf course
Snow removal companies
Tourist shops
Sport rental companies
Amusement parks & zoos
Golf Courses
Bad weather is bad business for golf tournaments, miniature golf courses, and pay-to-play courses alike. Air temperature and rainfall can quickly slice into profits by keeping repeat golfers, and sales, away from the greens. Many courses invest funds into weather forecast services, which, even when accurate, cannot reimburse lost profits.
Income stabilizing weather insurance for golf courses helps protect your golf business from increased expenses or loss of revenue caused by rain, heat, cold, or a combination. Data-driven hourly policies insure one-time events, and long-term solutions reduce risk throughout a season. Insurance periods can range from a single hour to an entire year, giving you peace of mind over your tournament, fundraiser, pro-am, corporate outing, or holiday weekend.
Snow Removal Companies
Most of us think of having too much weather as a problem, but some industries rely on the weather for their profits, like snow removal companies. Snowplowing is a growth industry that employs over 260,000 people and generates $17 billion in revenue annually. Yet relying on snowfall to generate sales is a risk, and a mild winter can mean there isn't any snow to remove—or income.
Snow removal companies can use income stabilization insurance to maintain margins and help protect your business for a day, a season, and beyond from lost revenue or increased expenses caused by excess snow, lack of snow, or both. A snow insurance policy should consider geographic location, time of year, and historical data to help your business determine risk. If you experience snow below, at, or above the amount outlined in the policy and a claim is determined, you receive payment. 
Tourist Shops
Tourist shops rely on out-of-town foot traffic for sales. Bad weather can quickly ruin a good trip to your city and keep tourists indoors. Daily weather impacts retail stores based on several factors, including location, time of year, and type of shop. Both ideal and inclement weather can negatively affect customers' behavior, which makes predicting your revenue and planning for the future a challenge.
Weather can affect your business in multiple ways. Income stabilization insurance can help protect your tourist retail revenue by mitigating risks during too much weather or too little weather. Types of tourist shops that could benefit from weather insurance are:
Oceanfront restaurants
Sidewalk sales and boardwalk shops
Outdoor markets
Open-air malls and retail centers
Souvenir stands
Sports Rental Companies
More and more families are looking for ways to get outside. So much so that retailers can't keep bikes and other sporting goods on the shelves! ATV, moped, sports equipment, and boat rentals are an excellent way for tourists and locals to check out an area from a different perspective. But when the air temperature is too high or too low, or the forecast calls for rain or snow (or lack of it), most companies can't (or won't) operate from a liability perspective. This unpredictability can leave your business' weekend or seasonal sales on the sidelines of fun.
Rest easy all season long with weather income stabilization insurance. When the weekend is unexpectedly warm, your ski rental business isn't sweating because you know if conditions of your policy are met, payment happens quickly. Summer storms aren't going to sink your paddle boat business because your customized weather insurance policy helps your finances see the sun again.
Amusement Parks
Weather can impact the safety of amusement park rides. Each park has unique weather challenges and risks depending on location and layout. Thunderstorms, tornados, rain, hail, and extreme heat can all threaten park closures, empty lines, and reduced ticket sales. Having a weather backup plan is crucial for amusement parks. That includes budgeting for income stabilization insurance within a weather risk management plan.
Including weather insurance into your budget allows you to focus on the many details needed to run a successful amusement park without the added stress of losing revenue if bad weather happens. Choose the weather coverage you need based on historical weather data, location, and risk for peace of mind. If a weather event occurs, your event's budget, bottom line, and reputation won't be left out in the cold (or rain or snow).
How to Get Income Stabilization Insurance
You can be the most experienced and seasoned business owner, and the weather can still make or break your sales goals. A Vortex weather insurance policy can help stabilize your income in the event of decreased sales or increased expenses due to adverse weather.
Weather can affect a business in multiple ways. We assess your business' weather risks and tailor a long-term solution for your specific risks, concerns, and needs. We write policies for rain, snow, high and low temperatures, or any combination of measurable weather elements with duration, coverage, limit, payout structure, and triggering events customized to your needs. If your policy conditions are met, you'll receive your payment in around one to two weeks—no cumbersome paperwork is required.
We like to keep it simple every step of the way, that's why our benefits outweigh your risks. Here are the benefits of a Vortex insurance policy:
So no matter what the clouds hold for any given day or season, your business can keep moving with a seasonal weather insurance policy from Vortex.