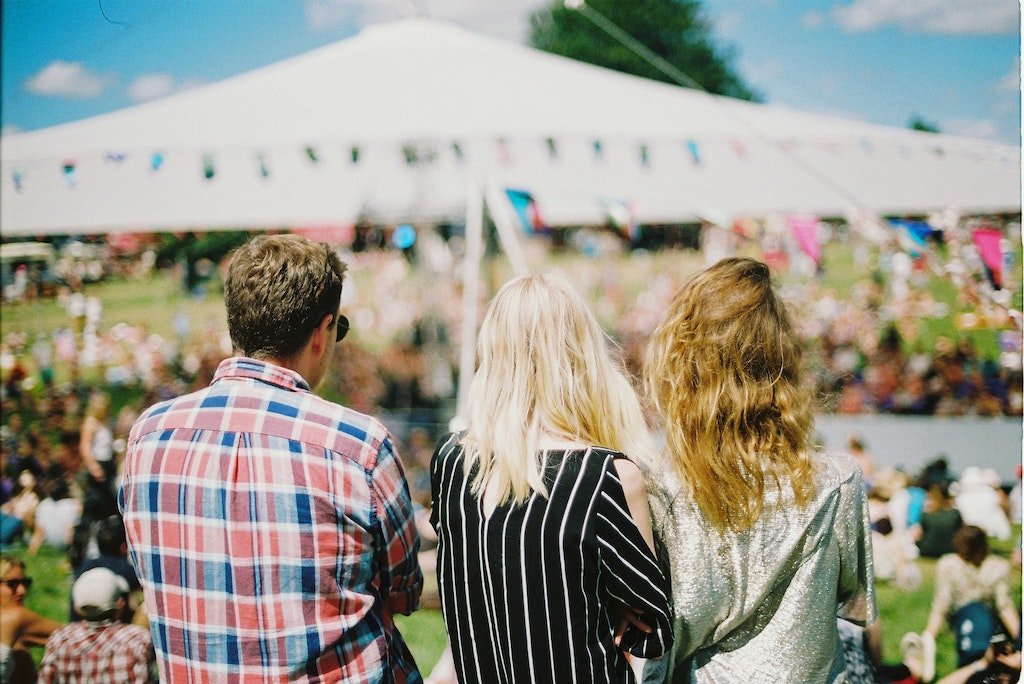 January is the time of year when fairs, festivals, nonprofits, and racing organizations begin to plan events for the coming year. COVID-19 filled 2020 with unexpected hurdles, delays, and reschedules. With or without a vaccine, organizations will likely find alternative ways to execute events as they will not want to miss revenue two years in a row.
If your organization is planning an event in 2021, it's crucial to make decisions now that will help things run smoothly later. There are many specific risks and factors to consider when planning an event, including:
Coronavirus health risks
Limits on the number of attendees
Vaccine availability
Local rules and restrictions
Potential for a weather event
What To Consider When Planning an Event in 2021
Most event planners understand the importance of having a physical back-up plan to shield guests from rain, like tents, or how to follow local and federal guidelines to help keep attendees safe and healthy. Too many event planners are not aware of the opportunity to help protect their bottom line against adverse weather events.
Weather insurance should be at the top of the priority list when it comes to what to consider when planning an event. Weather insurance is an important part of a well-balanced risk management strategy, promotes smarter budget control, and provides peace of mind. Let's take a closer look at some key reasons why a weather insurance policy is a critical step in 2021 event planning.
Efficient Risk Management
A lot goes into planning an event, and as we venture into 2021, we add unknown risks to the list. Weather insurance is a good tactic for risk management in terms of helping protect against the things that can be protected against. Coordinating the moving parts to ensure a safe and successful event leaves little room for added stress and worry of losing revenue if bad weather happens. As a contingency plan, weather insurance is an excellent way to ensure that all the details are covered.
Weather insurance vs. Event cancellation insurance
Before you look to event cancellation insurance as your catch-all risk management solution, consider that weather insurance may be a better option. Weather insurance can help to protect your business or your event from decreased sales or increased expenses due to adverse weather. Event cancellation insurance protects your event-related revenue or expenses against cancellation due to circumstances beyond your control and typically does not protect against common types of adverse weather. On top of that, event cancellation carriers are not writing policies that protect against communicable diseases, and reports say that the cost for event cancellation coverage, on average, has doubled in the past year, with rates rising even more in certain parts of California because of earthquakes and wildfires and in hurricane-prone coastal cities in Texas or Florida. To better understand the difference between weather insurance and event cancellation insurance, read our full blog.
Smarter Budget Control
After a year of missed events, the budget is at the top of mind when planning a 2021 event. Weather insurance can help organizations maximize their bottom line and return on investment. Weather insurance is a smart move when it comes to making a budget that planners can trust because it helps protect perceived sales, increased expenses, or loss of revenue due to adverse weather. As planners create an event budget, it's helpful to understand how weather insurance can play a strategic role in helping to protect the bottom line. The customization of weather insurance allows an event planner to insure only the built-in expenses, or the expenses plus a portion of anticipated revenue. For example, an event that budgets $15,000 in expenses and $50,000 in anticipated revenue ($65,000 total budgeted at risk) can insure the hours of the event with a limit totaling $25,000. This way if rain occurs impacting attendance, and the policy is triggered, the planner can recoup all of their expenses ($15,000) and a portion of the anticipated revenue ($10,000) without having to pay extra to insure the full $65,000. Without rain insurance in place, the event planner retains the entire amount. Ultimately, a weather insurance plan can be built for nearly any event budget.
Peace of Mind
While 2020 was a disruptive year for most, 2021 can be a different story when it comes to events. Instead of letting the weather ruin an event, organizers can plan for it. Peace of mind has no price tag and too many event planners forgo this critical piece of event planning. Weather insurance is easy and straightforward, giving decision-makers the flexibility to help protect what needs protecting at a price they can afford. Still not sure how weather insurance works? Take a look at what Lead Weather Index Insurance Producer Andy Klaus from Vortex Insurance Agency has to say about Vortex's policies and how they differ from those offered by competitors.
Partner With a Team That Cares
Just like event planners, 2020 was a challenging year for all of us at Vortex (we're real people too!) We believe in making things easy to help keep your business moving so 2021 can be the year we all exhale a little easier. We want you to feel confident that weather insurance is right for your event. Talk with us today about how partnering with Vortex Weather Insurance protects your reputation and your bottom line, no matter what 2021 brings. Get an instant quote with our brand new RainIQ tool!