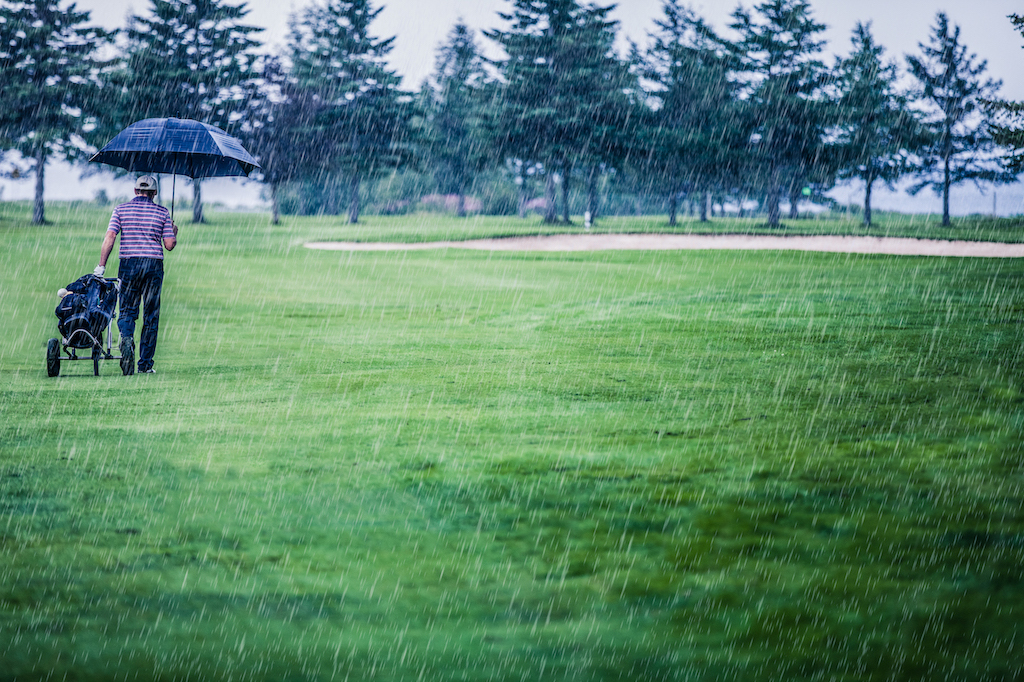 Golf tournament budget
When planning a golf tournament, whether for competition or for charity, your budget determines a lot about your event. There are many different costs that contribute to your golf tournament budget, from course rentals to catering and prizes, but if you're not including rain insurance in that plan, you're putting your event and your profits at risk. 
Vortex Weather Insurance has what you need to make sure your plans aren't washed away in the rain. Our friendly and experienced rain insurance agents understand the nuances of planning a golf tournament or event, and we can help you fit rain insurance into your overall plan.
What is rain insurance?
Rain insurance helps mitigate potential losses incurred due to inclement weather that may result in low or no attendance at your golf event. A rain insurance claim occurs simply when recorded rainfall by a verifiable independent and localized source meets or exceeds the predetermined threshold during the risk period.
Setting your golf tournament budget
Very few people enjoy crunching numbers, but it's a crucial part of any event planning. You've got a lot to keep in mind when setting your budget – factors like:
Are you offering catering at the event?

If so, what kind of food, and how much food, will you need?

Will your service be buffet style, or are you serving your guests?

How much will renting a course cost? Does that include golf carts or caddies?

What kind of prizes are you giving out (Overall winner, closest to the pin, door prizes, raffles, etc.)?

How will you promote or advertise your event?
All of these factors, and more, set the stage for the rest of your planning. This helps you know what you'll need to charge for entry, and how much you should charge for sponsorship. 
Where does rain insurance fit in your golf tournament budget?
There's a lot of spending necessary to make a golf tournament happen, so fitting a rain insurance policy into that small space may seem difficult. 
Luckily, there are ways to offset the cost of weather insurance for your golf event. You could reach out to one of your sponsors and ask if they would cover that cost in return for sponsoring a hole, or include a minimal up-charge on entry fees for players.
Make Vortex Weather Insurance part of your golf tournament budget
When you work with Vortex Weather Insurance, we've got your back for all rainfall-related questions. It's easy to get caught off guard by the weather, so planning for every eventuality gives you peace of mind. Find out more about our weather insurance policies by using our virtual cost analysis tool, or contact us and we can assist you with anything you may need.
Call us today for a free quote
(866) 997-2469