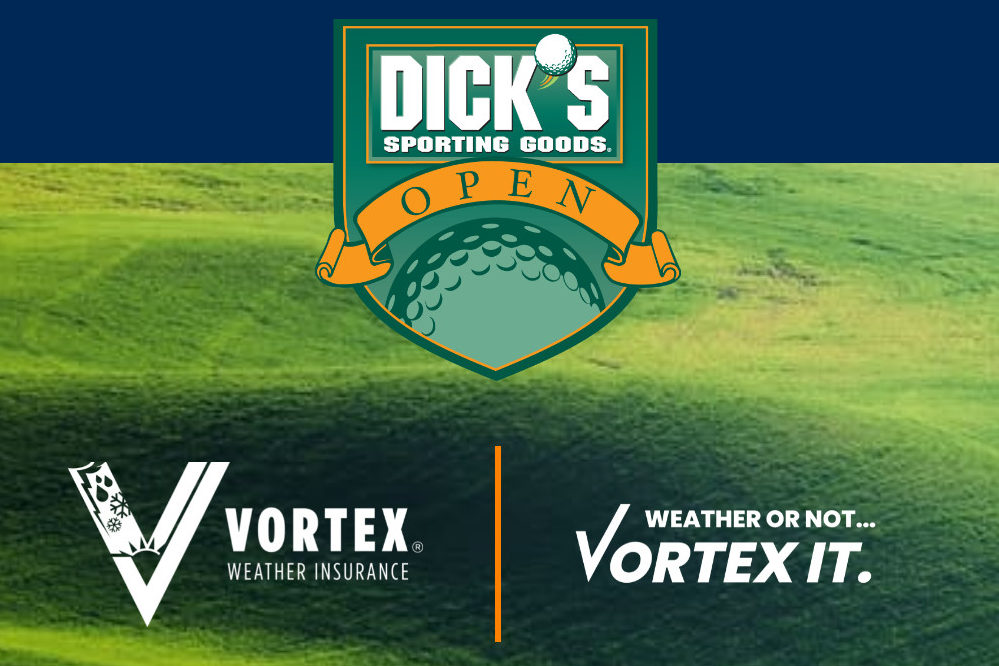 We're excited to announce that Vortex has been selected to provide a rain insurance policy for the 2022 DICK'S Sporting Goods Open, a PGA TOUR Champions event taking place August 15–21 at the beautiful En-Joie Golf Course in Endicott, New York. 
With a star-studded field that includes John Daly, former World #1 David Duval, Miguel Angel Jimenez and more, next week's DICK'S Sporting Goods Open promises to deliver an unrivaled experience for golf fans in Upstate New York.
Even at the highest levels of professional golf, ideal weather is everything. Air temperature and rainfall affect almost every aspect of the game, including if players even step up to the first tee. A Vortex rain insurance policy gives the organizers of the DICK'S Sporting Goods Open peace of mind and can offset any potential revenue losses associated with rainfall during the event. 
Weather is unpredictable. Don't risk it. Vortex it. 
To learn more about the DICK'S Sporting Goods Open, visit https://www.dsgopen.com.
To learn more about Vortex and receive a quote for your next golf event, visit http://www.vortexinsurance.com or contact Eric Anderson at eanderson@vortexinsurance.com.