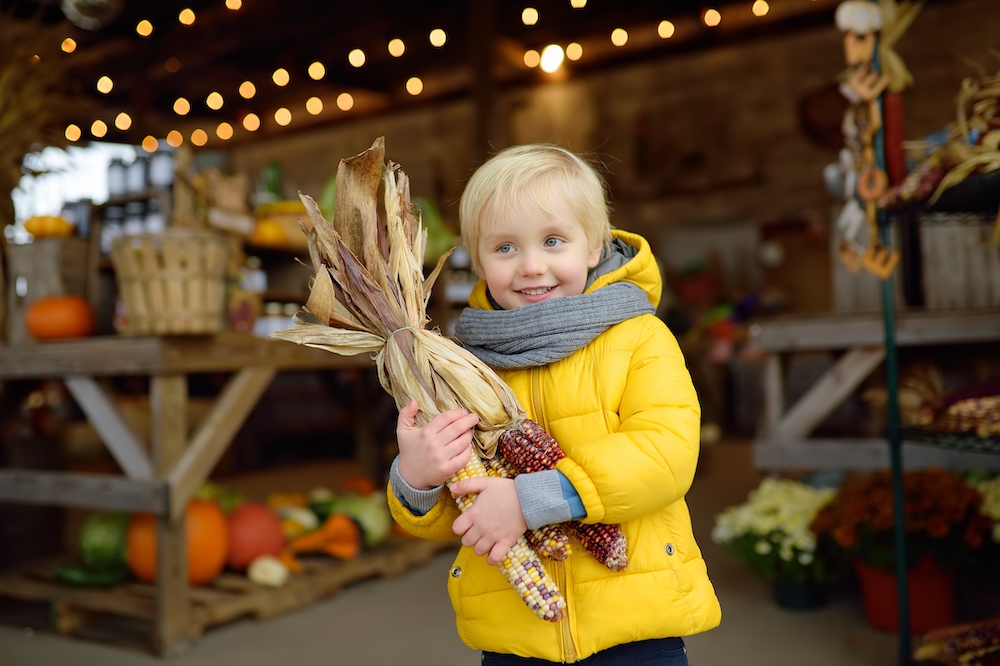 The team at Vortex Weather Insurance loves what it does. Sure, checking out the "cumulonimbus and nimbulo-cumulus" makes our weather nerd lights shine. But we get to talk to amazing event makers and organizations every day. We learn about golf and hot air balloons. We discover bat celebrations and 15th-century villages (Huzzah!).
When summer runs out of steam and fall weather fills the air, we love-love-LOVE fall festivals and fairs. To share our enthusiasm, we've gathered our top 5 staff picks for what we think are the best fall festivals.
Mind you, all fall festivals are great! Also, keep in mind some of our judging criteria might be a little on the objective side (read that as weird). But we stand ready to help any event creator insure their revenues against inclement weather. We appreciate all you do for your community.
So let's check out fall's 5 faves, according to us.
Favorite #5
West Coast Giant Pumpkin Regatta
A full weekend in October, Tualatin, OR
This isn't the biggest festival on our list. Unless you count the boat race. In boats made out of a single pumpkin. Yeah, we'll let that sink in for a moment—or just sink. 
This family-friendly, free festival spans a Saturday and Sunday with activities and events like:
Costume contests

Face Painting

Pumpkin Bowling

Pumpkin Golf
Ladies and gentlemen, welcome to pumpkin paddling. Costumed participants hollow out enormous gourds and then race them across Tualatin Lake in an adventurous and hilarious watercourse.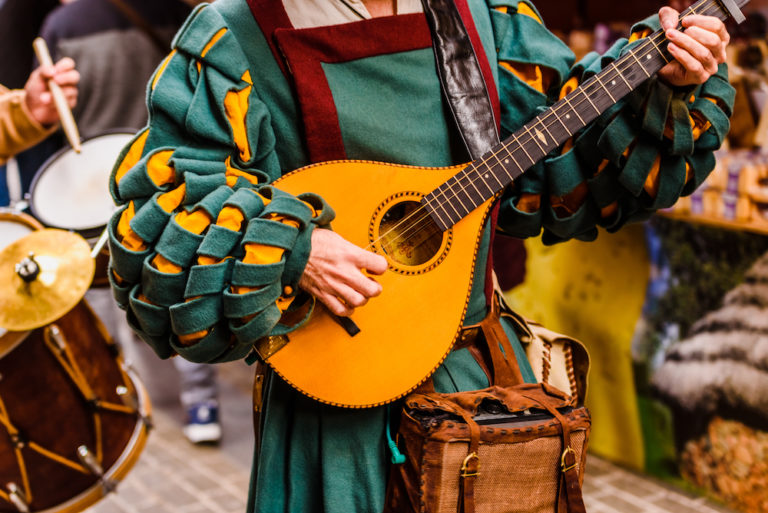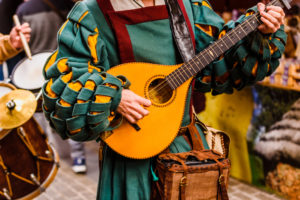 Favorite #4
Texas Renaissance Festival, Plantersville, TX
Weekends October into November
Just an hour north of Houston, TX, you can step out of the 21st century and right into a time when knights clanked across the vista and bards told tales of adventure and hilarity. From October into November, you can grab a turkey leg and have a wonderful day at the Texas Renaissance Festival!
Not only is the season perfect—starting with warmer days and ending with a chance to wear your heaviest cloaks and boots—TRF reigns as one of the largest renaissance festivals in the United States.
The caliber of top-notch talent performing there includes jousting knights, professional musicians, artists, belly dancers, and much more. The 70 acres of enchantment host over 500,000 guests each year. Plus, they have 231 acres of pine-filled camping available. 
We would be remiss if we didn't mention our own Kansas City Renaissance Festival. It's our favorite fall renfest too, a nearby jaunt into jolly auld England. But for sheer size, TRF holds the crown. Huzzah!
Make your fall festival the best with our fall festival planning checklist.
Favorite #3
Sante Fe Harvest Festival, Santa Fe, NM
Usually, the 1st or 2nd weekend in October
Santa Fe has always had magic in the air. Now, the magic of joining a harvest is yours at the Santa Fe Harvest Festival. This best fall festival takes place at the El Rancho de Las Golondrinas, a 200+ acre living history farm and ranch.
Huge cottonwood trees exhibit fall's finest colors as you enjoy any number of family-friendly activities:
Pick a pumpkin from their patch

Stomp grapes

Pet farm animals

Make corn husk crafts

Watch local craftsman work by hand

Enjoy traditional music

Tour over 30 historic buildings

Shop handmade goods and merchandise
We chose this festival because of its opportunities for learning, having fun together, sharing an inclusive cultural experience, and honestly—stomping grapes. Who doesn't want to do that?? If it's good enough for Lucy, it's good enough for us.
Plus, it's Santa Fe in the cool season. Beauty, and fun, all in one festival.
Favorite #2
Delta Fair and Music Festival, Memphis, TN
September
If you've been "walking in Memphis," your feet might not be 10 feet off of Beale, but in September they should lead you to the Delta Fair and Music Festival. This amazing fair and festival lasts over a week long. Think of a state fair mixed with:
Southern hospitality foods and beverages

Beauty pageants

Rodeo-style events

A massive carnival

Themed days (Latino Day, Military Day, Bike Night, and more)

Art Contests

Dancing Contests

Amazing crafts

Music with its roots in the Delta soil!

And much more.
This fair made our list because Memphis barbecue is really good. Sure, maybe not as extraordinary as Kansas City barbecue, but we might be just a little biased. However, the biggest reason it's one of the best fall festivals, in our opinion, is the music!
We are talking about Memphis here, the birthplace of rock'n'roll and home of the blues. With over 150 acts on 3 different stages, you most definitely will get your mojo on.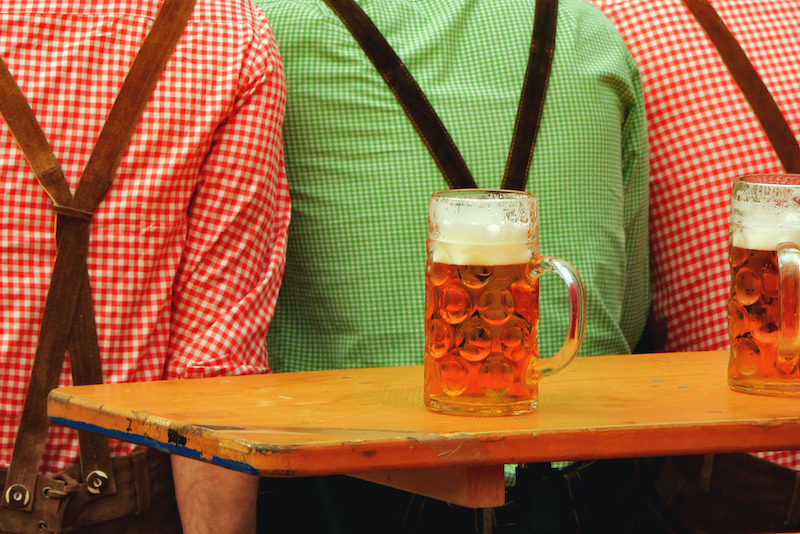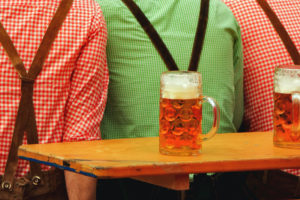 Favorite #1
Oktoberfest Zinzinnati, Cincinnati, OH
One full weekend in late September
Auch der lieber, this is one big Oktoberfest!!
Oktoberfest Zinzinnati, a 3-day event, scores rights to call itself the largest Oktoberfest in the U.S. Over 500,000 attendees roll out the barrel each year, starting on a Friday in the late morning, and wrapping up Sunday night.
Oktoberfest Zinzinnati truly puts German fare at the top of the fair, with some sample statistics on what's consumed by partyvolk of all ages:
Over 64,000 sauerkraut balls
Almost a full ton of German potato salad
Over 80,000 bratwurst and 56,000 sausages
Some 16,000 strudel
700-plus pounds of Limburger cheese
And of course, over 2,000 barrels of beer!
Many cities put on great Oktoberfest events both large and small, but for the ultimate monster oompah, we gotta put Oktoberfest Zinzinnati at the top auf der liste!
Weather Insurance that's the best for the fest
The best fall festivals have one thing in common: great fall festival planning and execution. Make sure your fall festival goes off without a hitch, even if the weather refuses to cooperate. Vortex Weather Insurance can help you protect your bottom line when the rain pours, the sun stuns, or snow makes it a no-go.
We have helped fairs, festivals, sporting events, golf tournaments, and more make sure their revenue stays intact when inclement weather strikes. Contact us for more information, and to explain how weather insurance works. If you have an insurance broker or agent, we'll be happy to work with them to protect your event.
You're always at the top of our list
Our roots as former leaders in the weather risk management industry have allowed Vortex to provide weather risk management solutions to clients across the globe. 
Find out how our range of products can protect you for two hours or twelve months. Insure your fall festival, so you can ensure a great return. Don't worry about the weather. Let us, at Vortex Weather Insurance.