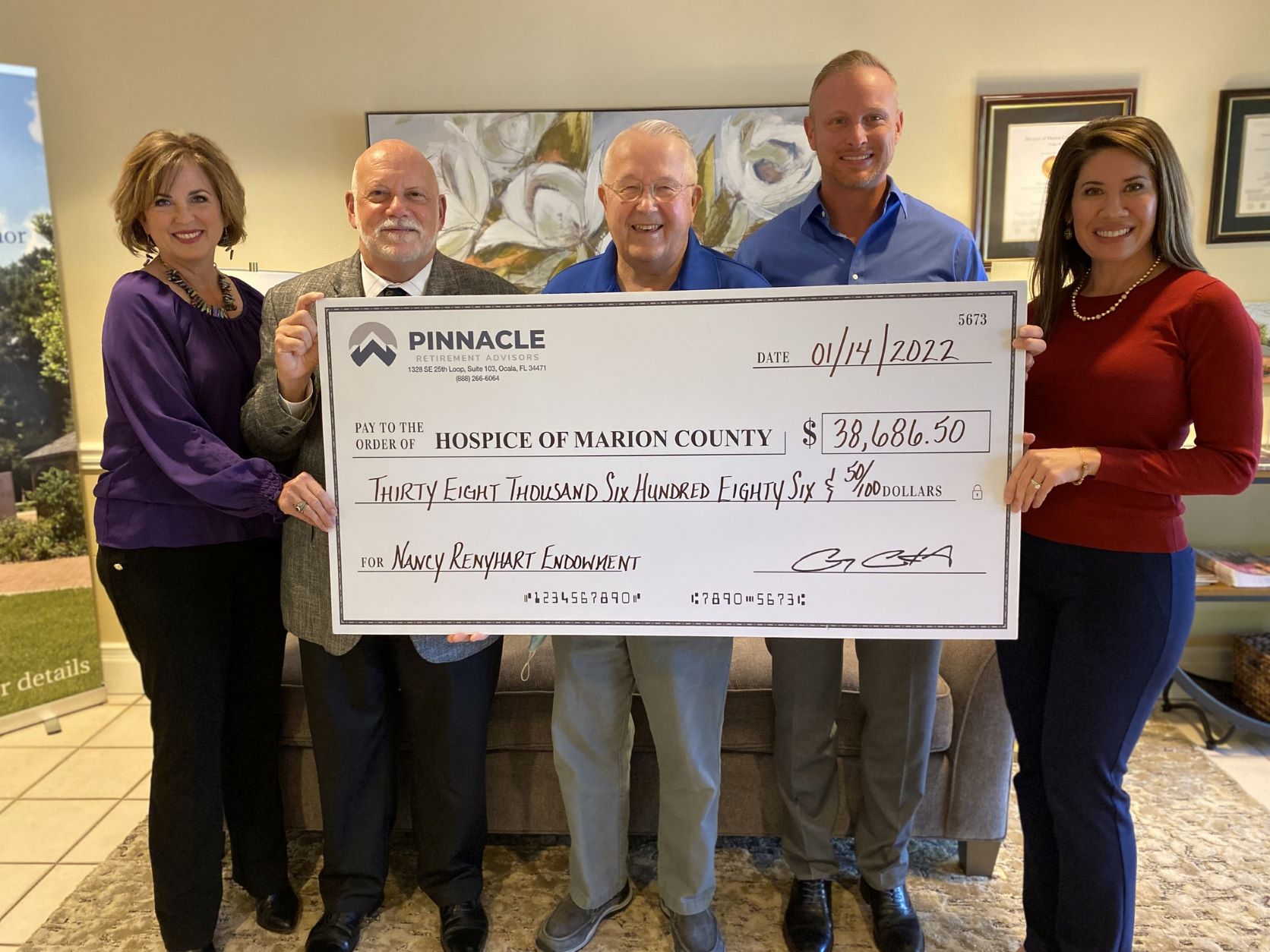 Charitable golf tournament
At Vortex Weather Insurance, we've helped thousands of clients protect their outdoor events from potential profit loss through our rain insurance policies. 
One such client is Pinnacle Retirement Advisors, who worked with us to insure their one-day charitable golf tournament in 2021. Continue reading to learn more about how we helped Pinnacle minimize their losses from a rainout on the day of their event. We also invite you  to contact one of our excellent rain insurance agents and learn more about our services for yourself. 
Planning the event
John and Nancy Renyhart were clients of Pinnacle Retirement Advisors since 2006, and over the years they developed a wonderful friendship with the company. Sadly, in April of 2021, Nancy passed away, prompting John to form The Nancy Renyhart Endowment for Dementia Education in her memory. 
To support this cause, Pinnacle organized a one-day golf tournament to raise funds for the endowment. During the planning process for the tournament, Pinnacle grew concerned that the risk of unpredictable weather could negatively impact the potential funds raised. 
Contacting Vortex
Tournament organizers reached out to Vortex and worked with us directly to create a parametric rain insurance policy that would help protect the event's fundraising efforts from dissipating in inclement weather. 
Since rain can both negatively impact a golf course and potential players, the policy was structured to include the hours of play for the event as well as one hour before tee time. If rainfall met or exceeded the insured threshold during this risk period, the policy would trigger, and payment would be sent. 
This insurance policy allowed the tournament organizers to focus on planning the tournament without worrying about the weather and possibly losing charitable donations. 
Day of the tournament
As the tournament day approached, the forecast called for a 100% chance of rain. That forecast rang true. Rain started early on the morning of the event and continued all day, making the golf course unplayable and forcing the organizers to cancel. 
During the insured risk period, enough rain accumulated to trigger the policy. Pinnacle received a payout, a significant portion of which they added to the total fundraising dollars.
"It was a very simple process. (Vortex agent) Eric Anderson reached out the day before noting it looked like we'd have a payout," said Gary Crawford, Co-Founder/Wealth Advisor of Pinnacle Retirement Advisors. "The check arrived and was deposited within five days of the tournament. The best part is that we were able to add to what we planned to donate." 
"For any type of event, I recommend using Vortex to protect your overall costs and potential profits," Crawford said.
Read the entire Pinnacle Group Case Study
Make Vortex Rain Insurance part of your charitable golf tournament plan
When you work with Vortex Weather Insurance, we've got your back for all rainfall-related questions. It's easy to get caught off guard by the weather, so planning for every eventuality gives you peace of mind. Find out more about our weather insurance policies by using our virtual cost analysis tool, or contact us and we can assist you with anything you may need.
Call us today for a free quote
(866) 997-2469