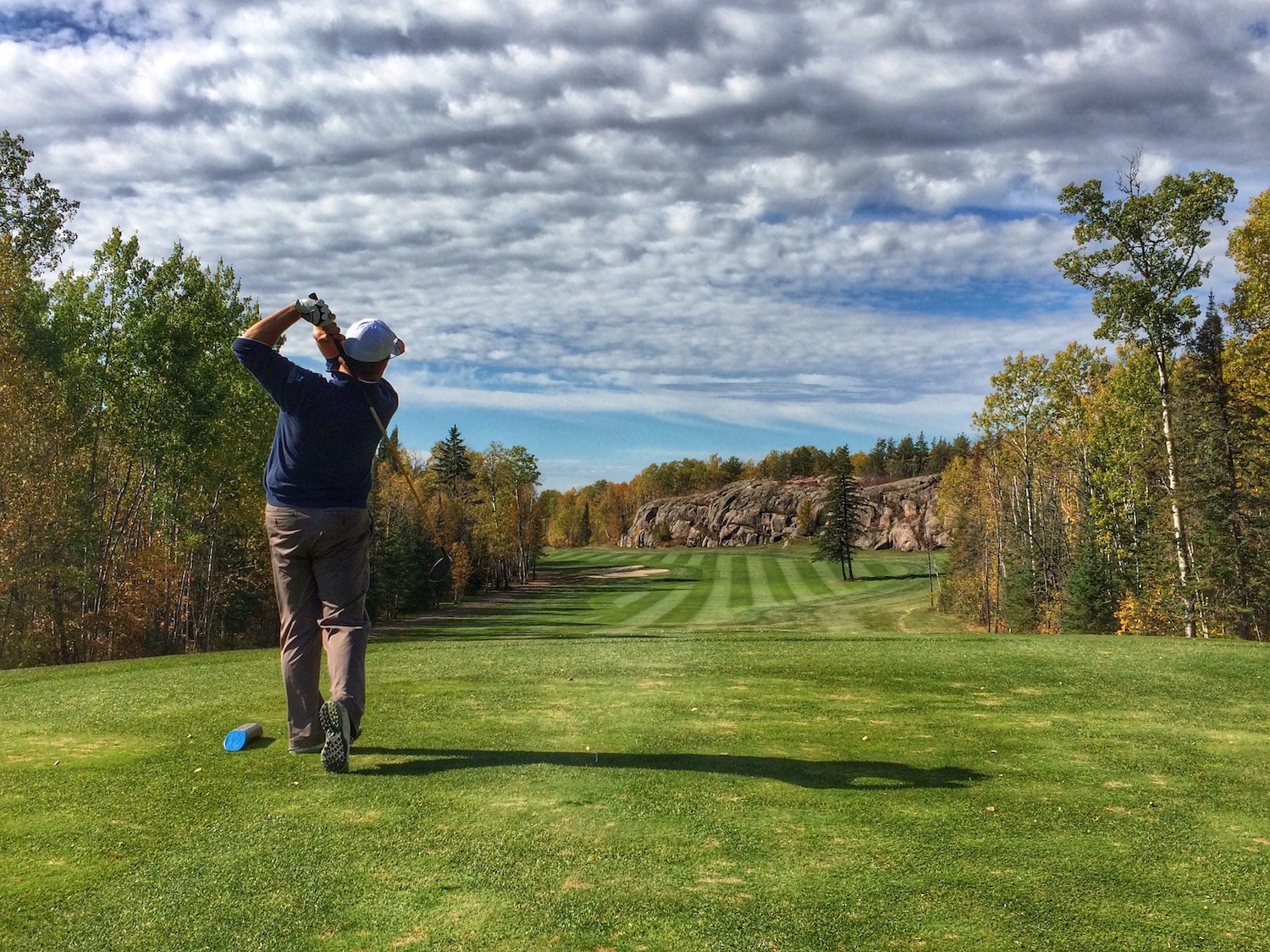 Planning any type of golf event is a huge undertaking, but there is an added pressure when you are putting the event together to help a worthy cause. Those you are trying to benefit are depending on funds that your event will raise. At Vortex Weather Insurance, we have been a part of many philanthropic occasions to help raise money for various charitable causes. It warms our hearts to see these kind (and fun!) acts. In our experience, we have seen the best ways to prepare for such events, so today, we're  sharing the best strategies we've seen for planning a charity golf event.
Start Early and Get Organized
Determine a charity or cause that will benefit from your fundraising event
You likely already have a cause in mind as you begin to organize your event. When planning a charity golf event, it is important to reach out to those you wish to benefit early on to express your desire to raise money for their organization. Communicating with your cause early can help things in multiple ways. In our experience, we have found that including your event's benefactor in the planning process often increases fundraisers' effectiveness. Often, they will have others on their team who may want to help with your event, as well as join the golf event's planning committee (more on this in a bit).
Involving representatives from your chosen cause or charity often makes it easier to find volunteers. It can also promote attendance at your event to a wider audience.
Sometimes you may want to raise funds for a cause that doesn't have a formal organization. Don't let this sway you, though. There are still ways to bring together others who are also passionate about your cause. Reach out to local media outlets and explain what you hope to accomplish. Often, these organizations will want to help get the word out and bring others together who share your passion.
Form a committee
A keystone of every type of golf event is a committee. Not only is a committee a customary and traditional part of an organized golf outing, this group of people are especially necessary when planning a charity golf event. There are so many moving parts and things to consider and oversee for a successful event. It would be overwhelming to take on all the responsibilities by yourself, so it is key to find others who are passionate about your cause. Their personal experience can be valuable additions to the planning process as well.
It can be very beneficial to reach out to golf courses in your area to make them aware of your intentions and invite them to join your committee. This can be advantageous in acquiring a location as well as essential components you will need on site. A course that can facilitate your event is obviously a necessity, but the experienced representative can add extremely valuable insight into making your fundraiser as effective as possible.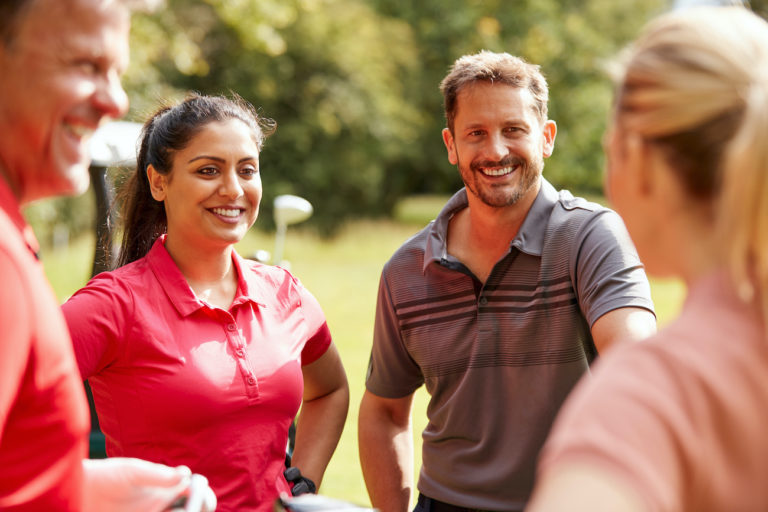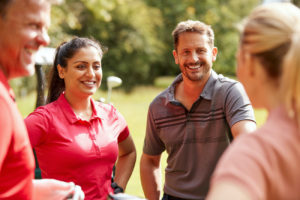 In our experience, we've witnessed that the most effective committees are often a diverse group of individuals who have unique skills and personalities. 
We recommend that you include a few members who will compete in your event, as they will have valuable experience to add from a golfer's perspective. This is also a great opportunity to involve local media once again. Having media involved with your committee can help add a deeper involvement with the organization as a whole, leading to further support in exposure— and potentially adding sponsorship to make your event financially viable (more on sponsorship a little later).
Decide on the where and when
Now that you have your cause selected and have recruited your committee, it is time to decide on the specifics of your event. Having a committee member representing a golf course can make deciding these details much easier and less time-consuming, as they will have firsthand insight and be able to quickly lock in a date and time with the course.
Depending on what part of the country where you are planning to host a charity golf event, you should also consider the potential weather conditions. Is it potentially uncomfortably cold or hot when you are planning to have your event? Is it a time of year that tends to have a lot of precipitation that may get in the way of the event?
Another important aspect of planning the date and time of your event is doing research on other events that are already planned in the same area where your fundraiser will take place. Obviously, your event will need the most possible attendees to maximize proceeds for your chosen charity or cause, so plan for a time with the least amount of competition for your event. Steer clear of dates that already have golf events planned nearby, but festivals and fairs close by can also hurt attendance.
Once you have determined the best possible date(s) the committee should determine:
The number of days needed for the event

Whether it's an individual or team event

Morning or afternoon tee times
Sponsors
A good idea for any major event, but especially key for a charity event, is to gain sponsors to help provide necessary supplies along with financial support. This is a great way to maximize the money raised by offsetting costs.
Companies are often searching for ways to promote their business. They may also already be passionate about your cause! This can increase your pool of volunteers and participants from these sponsoring companies. Sponsoring company leadership may also want to get involved with the committee earlier on, so be sure to invite them to join you.
Set the event's budget
It's not the most exciting part of planning, but setting a budget is key for an effective fundraiser. There is a lot to prepare for, including:
What will the food and drink menu look like? 

Who will provide those items? 

Who will serve them? 

What other items can you use to increase the revenue potential of the event?

On-course entertainment 

Electronic Scoreboards

Giveaway gifts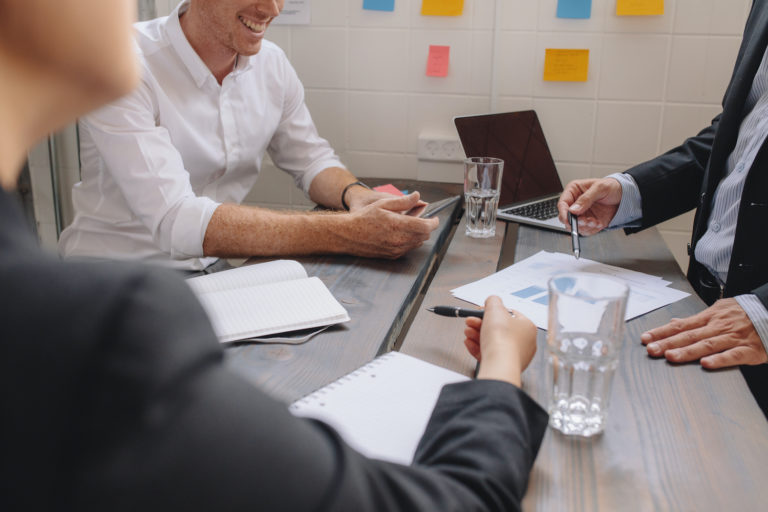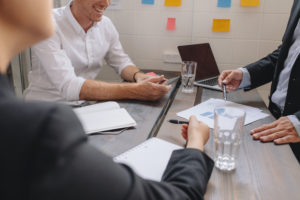 Expenses, like food and beverages, may need to be paid in advance as well. You might also want to have entertainment in addition to the golf competition. Raffles, music, and giveaways are all great ways to further boost potential attendance. 
Decide on shelter options
Rain or shine, there are reasons your attendees, as well as event participants, may want some sort of shelter. Guests may want relief from an exceptionally sunny afternoon, or extra protection in case of a storm.
An established golf course may be able to provide dedicated space inside the clubhouse or might already have their own outdoor shelter such as tents or canopies. Having these available is another great way to increase profits for your charity. If they are not available, is it worth the money to rent tents or canopies just in case.
Added entertainment
Adding additional entertainment will not only enhance the experience of attendees but may also attract even more patronage from people who may not be as interested in the event's golf aspect.
While reaching out to a variety of performers such as musicians and entertainers, you will likely find they are willing to donate their time and skills to help a worthwhile cause. These added attractions will also give those who wouldn't normally attend a golf event an opportunity to view the sport and realize just how entertaining it can be!
Extra ways to raise money
To help further raise funds for your charitable cause, you should consider holding a raffle or silent auction. This is another area where having sponsorship can assist in helping earn extra donations. You will likely find businesses that are happy to donate goods and services to aid in your event.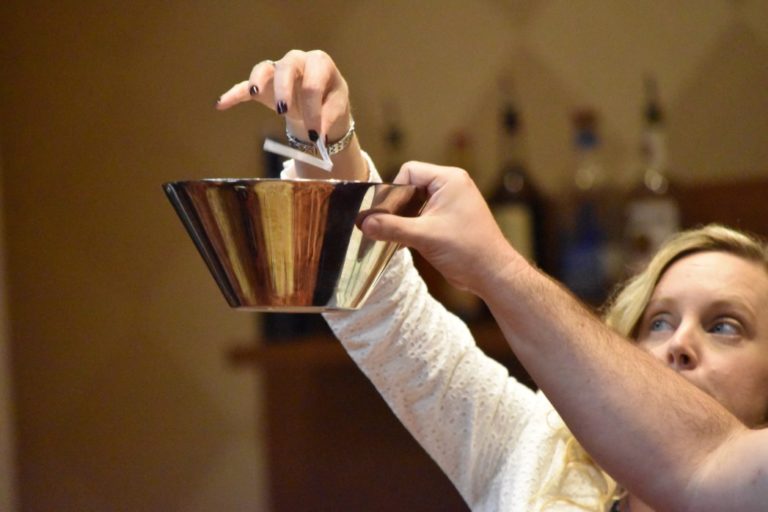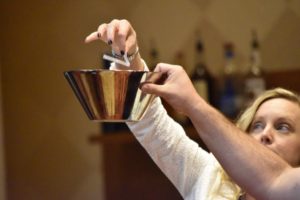 A fun and appealing way to raise extra money is to sell mulligans to golfers. Many will appreciate this along with providing an extra way to raise money for the event's cause.
A great way to build a list of people supportive of your cause is to request email addresses from those entering the raffle or auction. This can be a valuable resource in planning future events or seeking additional aid for your cause. Don't miss this great opportunity to further unify people who are also passionate about the event's cause.
Arrange concession
Another important factor that can't be overlooked is concessions. What sort of food and drinks will be available? This is another area that the golf course's management may be willing to provide to further your cause. This decision will also be swayed by the types of shelter that will be available. If a sponsor does provide these supplies, then that will further free up money in your budget and increase the funds available to donate!
Promote your cause
Now that you have put together all the previously mentioned components, you are finally ready to get the word out about the event! 
Local media outlets, whether or not directly involved, often provide free or low-cost advertising to promote your event. We recommend reaching out to as many as you possibly can to achieve the highest attendance possible. Write a professional press release you can send to each of these outlets, as well as share on social media to your (and your committee's) networks.
Organize participants
An essential part of planning a charity golf event is the players themselves. This is another area that the golf course as well as local media can assist with.
The course will likely have a database of possible participants and ways to contact them. This resource can save a great deal of time in organizing. Additionally, local media may be able to help spread the word about the event.
Weather Insurance
Up until now, we've been helping you with planning a charity golf event and preparing for all the things you can control. But what about the things that are out of your control, like the weather?
What happens to all the well-laid plans you've made when a sudden storm appears during your event? Rain can be detrimental to your event and hinder your ability to recover costs of the event, not to mention provide for your charitable cause.
There's no way to predict the weather, but that doesn't mean you can't prepare for the worst. Weather insurance can help by ensuring that, even if your event gets hit by inclement weather, your event won't be a total loss. 
Weather insurance, put most simply, is insurance specifically designed to help offset potential losses caused by weather. If it suddenly rains and your tournament can't continue, you still have expenditures regardless of whether or not people show up. With weather insurance, this loss becomes much more manageable. 
You have planned and are aware of your bottom-line expenditures. With weather insurance, you can make sure any costs to vendors are covered so you don't suffer a loss on top of not being able to support the cause you selected. Additionally, you can insure any amount you feel is appropriate. 
A major advantage of weather insurance is that the claims process is plain, simple, and easy to understand. When you meet or exceed the precipitation threshold of the policy you purchased during the insured hours, your policy triggers and payment is typically mailed out within two weeks. No lengthy claims, no long phone calls back and forth, just a simple measurement of precipitation at your location is used to determine eligibility. Your policy pays out in full for the amount of insurance you purchased after confirmation of the precipitation accumulation through the National Weather Service.
Event organizers nationwide see the advantage of weather insurance and are using it to better prepare for their outdoor events. When you're planning a charity golf event, the last thing you want to worry about is your fundraiser getting washed out by rain.
Related: How Rain Insurance Fits In Your Golf Event Budget
After the Event is Complete
Poll attendees
A great way to look for feedback on your charity event is to utilize contact information you have gathered throughout the event's planning and execution. Use this information to find out what participants and attendees liked or didn't like about the event. This can be valuable information to apply to future events you organize.
Follow up with the event committee
After the event is over, we highly recommend a final meeting with the event committee. It is important to hear from those involved as well. Each had different responsibilities and monitored various aspects of the event. These insights can further aid in future planning to make the next event an even larger success. This is also a great opportunity to discuss whether the committee will work together to organize future events! 
Related: How to Make Rain Insurance Work for You
Contact Vortex for Comprehensive Weather Insurance!
At Vortex Weather Insurance, we know there is a lot that goes into planning a charity golf event, yet some things are out of your control, things like the weather. Unexpected weather can pop up out of nowhere. When you're planning an outdoor event like a golf tournament, weather insurance is worth considering.
Get started with our virtual cost analysis tool or, if you prefer, give us a call and we can assist you in getting a quote. Our process is quick and easy!
Call us today for a free quote