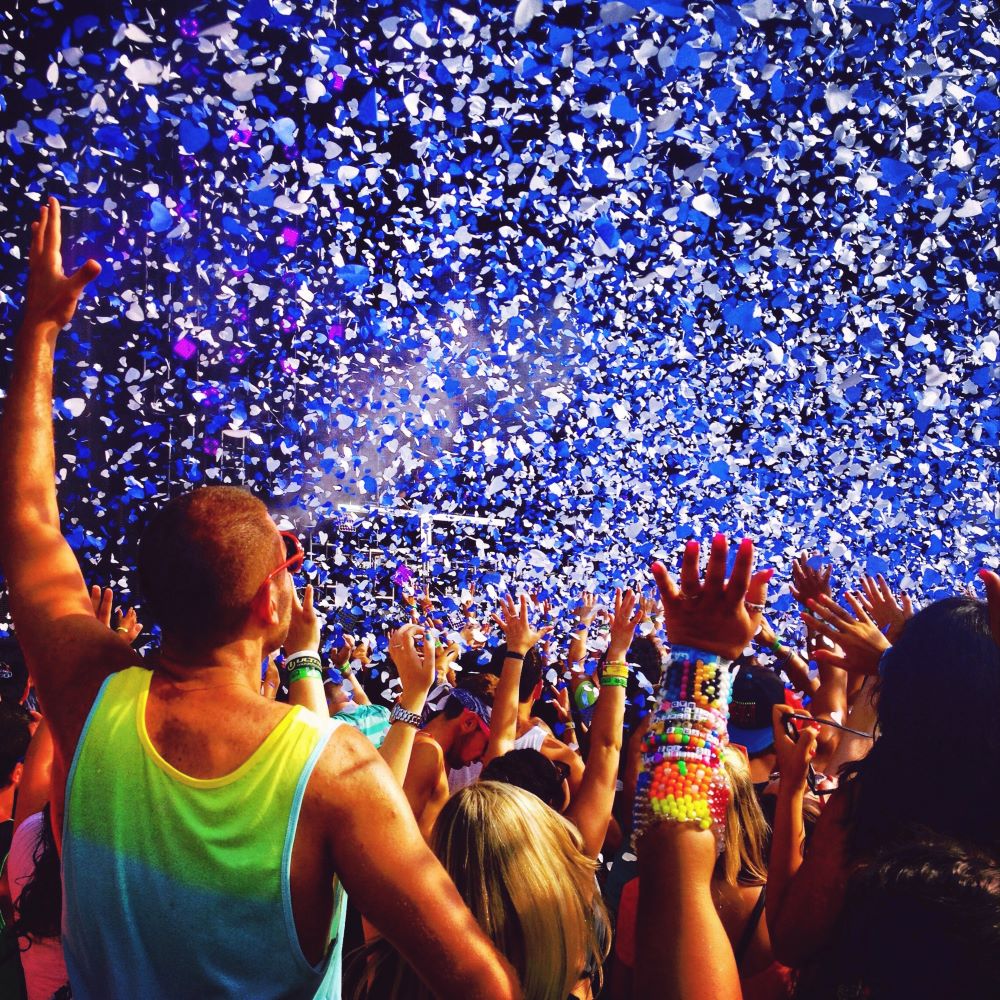 A weather insurance policy from Vortex Weather Insurance helps protect your company's bottom line against the negative effects of rain.
Since 2008 we've used weather data for insurance to help event companies, non-profit organizations, tournament organizers, and more support their revenue when rain has tried to wash away ticket sales, vendor earnings, and the myriad other event-income necessities.
What makes Vortex's policies so valuable—apart from fiscally saving the day—is their flexibility. They're completely based on your needs.
Setting Your Customized Weather Policy
When you contact us for an insurance policy, or you use the Vortex Weather Insurance Portal at any time day or night, you have 4 things you need to provide :
Event Location

Event Time

Rain Threshold

Insurance Limit
These make the foundation of your policy, and the policy cost and payout are determined by them. As for deciding what these four are?
It's completely up to you, but we're also here to help!
Event Location
This piece of weather data for insurance comes from the actual physical address of your event location. 
Imagine a non-profit organization that wants to do a charity golf tournament. Odds are they don't have a golf course at their headquarters, so the event location address will be the golf course where the event will happen.
Related: how is weather data used?
Welcome to the Grid
The National Oceanic and Atmospheric Administration (NOAA) created a grid overlay across the 48 contiguous states. This grid helps them study—with extreme efficiency and accuracy—how rainfall amounts affect river stage levels.
As a bonus for us, that grid also allows Vortex to focus on extremely accurate location data, for excellent third-party, non-commercial measurement of rainfall. You can have verified confidence that our policies deliver honest results when it rains. 
Event Time
When you pick the amount of time to cover for your insurance, remember that Vortex Weather Insurance lets you target the most important times of your music festival, beer fest, softball tournament, and more.
As you narrow it down, consider:
Time of day with the heaviest attendance

The hours with most expense

Duration of headliner acts

Pre-event time when early rainfall could deter attendance 

Post-event time when t-shirt/memorabilia sales could be diminished

Any time with maximum revenue exposure.
By "event," that could mean your entire event if it's of a shorter duration—like a single concert, or specific times within your event—like a headliner concert, a carnival's heightened revenue period, or even a massive bat colony exiting a cavern (yes, we've insured that too!).
Vortex insurance helps you cover the most important times to save both policy cost and your bottom line.
Related: the big picture on weather data.
Rain Threshold
Whether you use the Vortex Weather Insurance Portal, or you contact us to help put together your policy, it's up to you to decide how much rain is too much. 
For weather insurance, that's called the threshold. If the amount of rain recorded by NOAA in your event location grid reaches or surpasses your chosen rain threshold during the specified time, that weather data for insurance triggers your policy. 
Vortex receives finalized data from NOAA seven days after the time of your event. We'll verify the data, send it to our home office. They'll cut a check and put it in the mail. And that's it. No claims adjusters, no receipts, no loss estimates. Our process really is that simple.
The portal gives you access to our most frequently chosen rainfall thresholds:
.10 inches

.25 inches

.50 inches

1 inch
If you need other thresholds, contact us and a Vortex Weather Insurance professional will help you craft a custom policy to perfectly fit your situation.
Insurance Limit
Finally, you'll need to let us know your insurance limit. That may seem hard to choose, but just remember: you don't need to insure to value. 
For example: if you're planning a weekend-long festival with a headline act on Saturday night, you can choose to insure partial revenue, covering just the headline event. This can lower your premium while still providing the most import protection.
Your insurance limit informs the premium amount. If you select a lower limit, the premium is lower.
It's Only Right as Rain If You're Ready
Purchasing a weather insurance policy is simple. Once you've decided on your variables, try our Vortex Weather Insurance Portal for immediate access to rain insurance 24/7/365. You can also contact us with any questions or concerns. 
As long as you lock in your policy 15 days or more before event time, you're ready to help keep your revenues from getting washed away in the rain. Our use of independent third party NOAA reports keeps important weather data for insurance honest and accurate.
For your important outdoor event, don't just protect it. Vortex it!