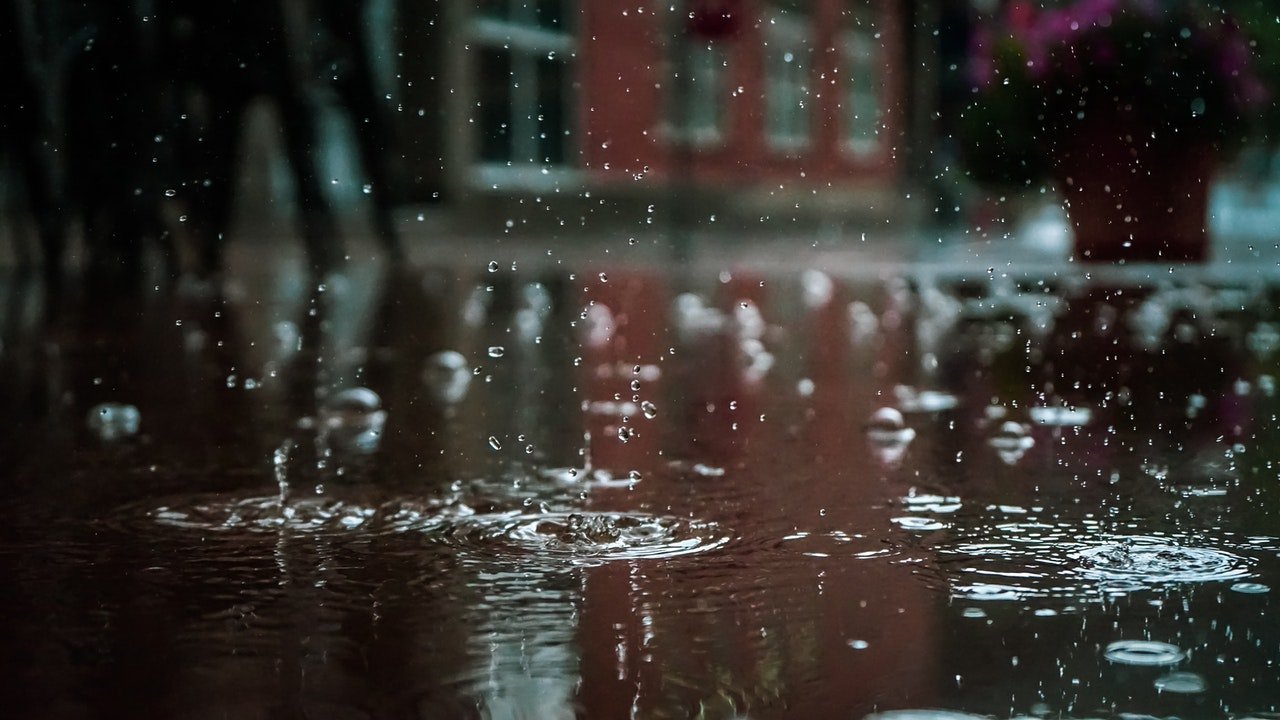 Rain Insurance and Cancellation Insurance
When planning an outdoor event, weather is something that is (unfortunately) out of your control. What will you do if inclement weather arises and impairs your carefully planned event? Factoring in rain insurance costs to the overall budget of your event can be quite beneficial should a storm show up during your outdoor gathering. At Vortex Weather Insurance, we want you to be as knowledgeable as possible. Here's what to think about when creating a policy for your event.
First, It's Important to Know What Rain Insurance Is
Trying to predict the weather can feel challenging, if not impossible. That doesn't mean your event can't be ready, though. Rain insurance can be used to help mitigate potential losses that you might incur due to inclement weather that results in low or no attendance at your event.
One less thing to worry about
You have enough to worry about when planning an outdoor event. Vortex Weather Insurance is a weather insurtech company you can trust to deliver accurate policy determinations. We provide assurance that your careful planning doesn't have to wash away in the rain. 
Rain doesn't have to cancel your event
One of the most common misconceptions we hear when speaking with customers is that an event has to be canceled to be eligible for a claim with weather insurance. While this is true for cancellation insurance, it simply isn't true when it comes to a parametric rain insurance policy. Precipitation can trigger a claim if the conditions of a policy are met, regardless of whether your event still takes place.
Who measures the rain? Do I have options?
To determine your rain insurance cost, we must first understand the potential precipitation levels during the hours of your policy. To do this, we refer to the National Oceanic and Atmospheric Administration (NOAA) and entities such as the National Weather Service. Additionally, we also use measurements made by qualified independent weather observers.
Event types that can be insured with rain insurance
We've written policies for just about every type of outdoor event you can think of. If it's outside and there is a crowd, it's likely we've insured that type of event. When we say just about every type of outdoor event, we really mean it! This includes: 
Fairs 

Festivals 

Concerts 

Motorsports races

Golf tournaments and club events

Other sporting events  
Vortex Insurance goes even farther. If you're a restaurant, retailer, or other business with financial interests outdoors, the reassurance it can provide could be well worth the rain insurance cost when compared to potential losses. 
How is your rain insurance cost really decided?
A custom rain insurance policy is built by factoring in the event's duration, location, time of day, time of year, and historical data to determine the best policy for your event. These factors decide what each event's rain insurance will cost. This means no two quotes are alike.
The flexibility of our policies allows you to decide the hours to insure, how much rain has to fall for the insurance to be activated, and the amount of money you'd like insured. These are the biggest factors in determining what a policy will cost. 
Longer timeframes, lower rainfall amounts, and higher insurance limits will result in higher rain insurance cost. The opposite is correct to reduce the premium – it all depends on how you would like to be insured. 
Contributing factors to rain insurance cost
Geographic Location
Weather differs from state to state, and even from city to city. This means the geography of your event or business affects the cost of rain insurance. The number and severity of inclement weather occurrences continues to increase across the United States. These weather events have a direct affect on your rain insurance cost and can range from being a major catastrophic event to a seemingly minor one. 
Time of Day
Along with location, time of day also factors into the chances of bad weather occurring during your event. This defined time could be inside, outside, or overlap with your event's scheduled time. Knowing this type of information can help determine the most ideal coverage time and duration, which will impact your upfront rain insurance costs. Our team can help identify hourly trends to better assess the most beneficial time to set in your policy.
Time of Year
Seasonality plays a big role in the weather, too. If your event or most profitable business period  is in the middle of the rainy season, insurance may be more expensive (along with being more likely to activate a policy). You can reduce premiums by planning your event in seasons of historically low rainfall. If scheduling around seasonal weather isn't an option, we can write a policy to help protect your profits and mitigate increases in the event of adverse weather conditions arising.
Historical Data
Long-term historical data is used to craft data-specific weather insurance policies and determine premiums. So even if your business or event has not experienced extreme weather conditions in the past, others in the area may have. This history can categorize an area as high-risk and result in higher premiums for policyholders. We are always transparent with our customers and explain specifics in historical weather patterns, events, and other risks we consider when we determine their rain insurance cost.
Desired Weather Threshold
The quote process for rain insurance is very customizable. For example, just because the summer months are historically rainy for your landscaping company, that doesn't mean your policy has to cover the entire summer season! Weather insurance policies offer the flexibility to help protect what you want and when, and leave out what you don't. We use data to help you make a more informed decision.
Desired Insurance Limit
Event planners and business owners can truly be in control of a weather contingency plan by choosing a rain insurance policy that fits their budget and specific needs. A great way to reduce your premium is to get creative with your coverage limits, like using tiered limits and rainfall thresholds throughout the hours of operation.
Even with the best planning, bad weather can happen. You can't control when or how the skies open, but a rain insurance policy can help protect against the negative impact the weather can have on your business or event. Weather insurance helps protect you and your event or business from adverse weather conditions. Using historical weather data and your input, Vortex Weather Insurance formulates quotes specific to your insurance needs and weather risks. Our weather insurance specialists work together with event planners, business owners, and financial decision-makers to help decide how much insurance is necessary – and what you can leave out in the rain.
Know the Details Before Signing a Rain Insurance Policy 
Where rain is measured
With cutting-edge insurtech, Vortex can accurately and quickly register precipitation using the National Gridded Data method from NOAA that measures rainfall in 2.5 mile x 2.5 mile squares. Physical damage or proof of loss is not necessary with rain insurance. We activate a rain insurance claim when the defined rainfall amount is recorded during the specified time. We use an independent and localized source to record and verify the amount of weather that occurred.
Purchase in advance of your event
You can purchase your policy as far ahead as 2 years before your scheduled event. A policy must be purchased no later than 15 days before your event as well. We recommend that you purchase your policy as soon as possible  — basically, as soon as you decide on a location, a day, and a time, you have the information you need to calculate your rain insurance cost! 
Decide the hours you want to insure
When you plan your policy, you will want to determine the most potentially impactful time for negative weather to occur, thus being detrimental to your event. This might be for just a few hours, an entire day, or for multiple days.
Know the claims process
With Vortex insurance, to begin the claim process, simply call us at 866-997-2469 within 30 days after the agreed-upon time period in your policy. Our claim process is fast and easy. Unlike other types of traditional insurance, with rain insurance there aren't forms to fill out or lengthy processes to endure. If your policy determinants have been met, it pays out in full. 
Listen to Eric Anderson, Director of National Sales for Golf, discuss Vortex's claim process.
More Than Just Rain Insurance
At Vortex Weather Insurance, we provide policies for precipitation — and temperature-related occurrences alike. If it rains or snows too much or too little, we can help. If it gets too hot or too cold, we'll be there. For combinations of these events, we've got that as well.
Contact Vortex Weather Insurance So We Can Plan a Policy and Determine Rain Insurance Cost For Your Event Today!
At Vortex Weather Insurance, we know there is a lot that goes into planning an event and running a business out in the elements. Unexpected weather can pop up out of nowhere. When you're planning an outdoor event like a golf tournament, racing event, or music festival, weather insurance is worth considering.
Get started with our virtual cost analysis tool or, if you prefer, give us a call or send a message and we can assist you in getting a quote. Our process is quick and easy!
Call us today for a free quote