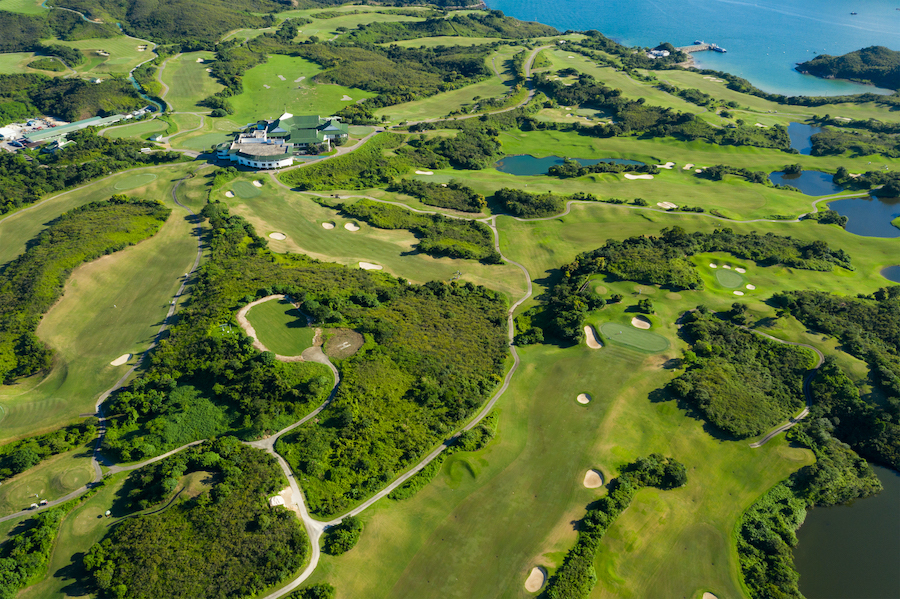 There is so much that goes into planning any golf tournament. From coordinating with the golf course, caterers, and players, you're collaborating with a vast number of people. You'll need to decide a date for the event, the format of play, budgeting, and promotion. 
It can be overwhelming trying to ensure you think of everything and plan correctly. Read on to learn the 10 things you'll need for success in our planning a golf tournament checklist.
Start Planning Early
1. Choose a date, format, and a course
The first thing you'll need to decide is when your tournament will take place. We suggest not only thinking of what works well for your schedule, but also any possible conflicts that interfere with maximizing participants and spectators. Are there any festivals or other sporting events planned on the day you are considering? You especially don't want to compete with a major golf event in the same area, on the same day you are planning your tournament.
You will also need to decide what type of tournament you are holding. This can include:
Determining the amount of days needed for the event

Whether or not it's for charity

If it's a team event

Morning or afternoon tee times

And more
A fun way to raise extra money is to sell mulligans to golfers, which can be a win for everyone if you are hosting a fundraising tournament.
You're also going to need a golf course for the tournament's location. It's best to approach a potential course early to narrow your choices by course availability. This can also help the decision on a date if you still aren't sure.
2. Choose a cause
One of the best ways to get people to want to get involved is by centering the tournament around a cause that people care about. Sure, you can have just a winner's purse with an entry fee and attendance tickets. However, a purely competitive tournament tends to primarily attract experienced players and spectators who are passionate about golf. 
While there isn't anything wrong with that, including a worthwhile cause can increase the attractiveness of the golf tournament you're planning.
Involving a charity or promoting a cause can encourage attendance at your golf tournament from a wider audience. Identify a cause you and others feel passionate about and reach out to an associated charity. This can even include local causes that don't have a formal organization. If you spearhead the cause yourself, you may find that local media wants to step in and provide promotion for your specific charitable effort. 
3. Sponsorship
Another factor to consider and incorporate into your golf tournament is sponsorship. Having sponsors can be beneficial for everyone involved, especially if the tournament is for a charitable cause. 
Companies are always looking for ways to promote their company, which can help you in offsetting costs. With a charitable event, this can lead to volunteers from sponsoring companies who can help on the ground during the tournament. These volunteers may also want to get involved with the committee, further expanding your talent pool for helping to plan the tournament.
4. Form your committee
A committee is a traditional and customary part of any golf event. But it's more than just  tradition, it's smart. A committee can help take a significant amount of weight off your shoulders when planning a golf tournament. It's an enormous advantage to have a group of people available to help keep track of (and organize) the many components of a successful golf tournament.
It's important to choose an assortment of people from different backgrounds to serve on the committee. Different people will have unique skill sets, which is an enormous advantage when planning a golf tournament. We do recommend mixing in a few golfers, but most of the committee can be pretty diverse.  Take this opportunity to reach out to the different organizations you've spoken with so far and see if anyone would be interested in joining the committee.
5. Set Your Budget
One of the least exciting, yet most important things you'll need to plan is the tournament's budget. There is a lot to account for, including:
What will the food and drink menu look like? 

Who will provide those items? 

Who will serve them? 

On course entertainment 

Electronic Scoreboards

Give away gifts
Expenses, like food and beverages, may need to be paid in advance as well. You might also want to have entertainment in addition to the tournament itself. Raffles, music, and giveaways are all great ways to further boost potential attendance.
6. Get Your Players
No planning a golf tournament checklist would be complete without one major component:  the actual participants. If your tournament is purely competitive, check with your chosen course's management to see any lists of participants from previous tournaments.
This goes for charitable golf tournaments, too, although you may want to cast a wider net. A charitable event can attract those who aren't interested in golf, but are interested in your cause. If your event is more for fun and fundraising, consider promoting it to get the word out about the tournament.
7. Promotion
Once you've decided the type of tournament, whom to involve, and your budget, you are ready to promote your event! Based on the type of event and your sponsorship, you should have a good idea about what resources are still available in your budget to put towards promoting your tournament.
If your tournament is for charity, you may find that you can get a considerable amount of advertising for little to no cost from media outlets interested in your cause. If you haven't yet reached out to radio, TV, and journalistic outlets for sponsorship; now is definitely a good time. 
Plan For the Unexpected | Make Sure Your Event is Ready for Inclement Weather
So far, we've been showing you how to plan for what you want to happen. But what happens when things don't go as planned? From low attendance to inclement weather, there is no way to be sure that every single aspect of the golf tournament goes off without a hitch. With that in mind, it's best to prepare for anything. 
8. Shelter and Entertainment
One of the best strategies to prepare for the unexpected is to plan for shelter and additional entertainment at your golf event. 
The right entertainment can encourage those who wouldn't normally attend a golf tournament to do so. They may even find that a golf tournament is actually something they enjoy. Entertainment may also encourage guests to stay longer than they normally would have. 
Rain or shine, there are reasons your attendees may want to get out of the elements. Guests may want relief from an exceptionally sunny afternoon, or extra protection in case of a storm. 
9. Weather Insurance
What happens when a sudden, long-lasting downpour hits your golf tournament? There's no way to predict the weather, but that doesn't mean you can't prepare for the worst. Weather insurance can help by ensuring that, even if your event gets hit by inclement weather, your revenue doesn't. 
Weather insurance, put most simply, is insurance specifically designed to help cover potential losses caused by weather. If it suddenly rains and your tournament can't continue, you still have expenditures that have already gone out or will regardless of people showing up or not. With weather insurance, this loss becomes much more manageable. 
You know what your bottom-line expenditures will be no matter what happens on the event day. With weather insurance for outdoor events, you can have those costs insured based on the amount of rain that may occur. 
Additionally, you can insure any amount you feel is appropriate. Through an innovative and unique pricing tool, Vortex Insurance can provide quotes quickly.
A major advantage of weather insurance is that the claims process is plain, simple, and easy to understand. When you meet or exceed the precipitation threshold of the policy you purchased, your policy triggers and payment is typically mailed out within two weeks. No lengthy claims, no long phone calls back and forth, just a simple measurement of precipitation at your location is used to determine eligibility. Your policy pays out in full for the amount of insurance that was purchased after confirmation of the precipitation accumulation.
Tournament organizers nationwide are realizing the advantage of weather insurance. When you're planning something with as many moving parts as a golf tournament, the last thing you want to worry about is your tournament getting washed out by rain.
After the Tournament
10. Feedback from Committee and Participants 
After the tournament is over, don't just make a clean break from everyone who contributed to the event. Instead, get back together with your committee, volunteers, and some participants within a few days of the conclusion of the tournament, or within the week.
There are a few reasons to get back together with those who helped put the tournament together. It will be good to reflect on the event and thank everyone involved, and discuss whether or not you will repeat the event next year. If you are repeating the event next year, though, the feedback will be extremely useful as you plan ahead for the next tournament. 
Contact Vortex for Comprehensive Weather Insurance!
You never know how a golf tournament will play out, and that's twice as true for the weather. Unexpected weather can pop up out of nowhere. When you're planning an outdoor event like a golf tournament, weather insurance is worth considering.
Try our cost calculator tool or get in touch with us and let us get you a quote. It's easy and fast. Reach out and see what we can do for you.
Call us today for a free quote 
(203) 550-6150