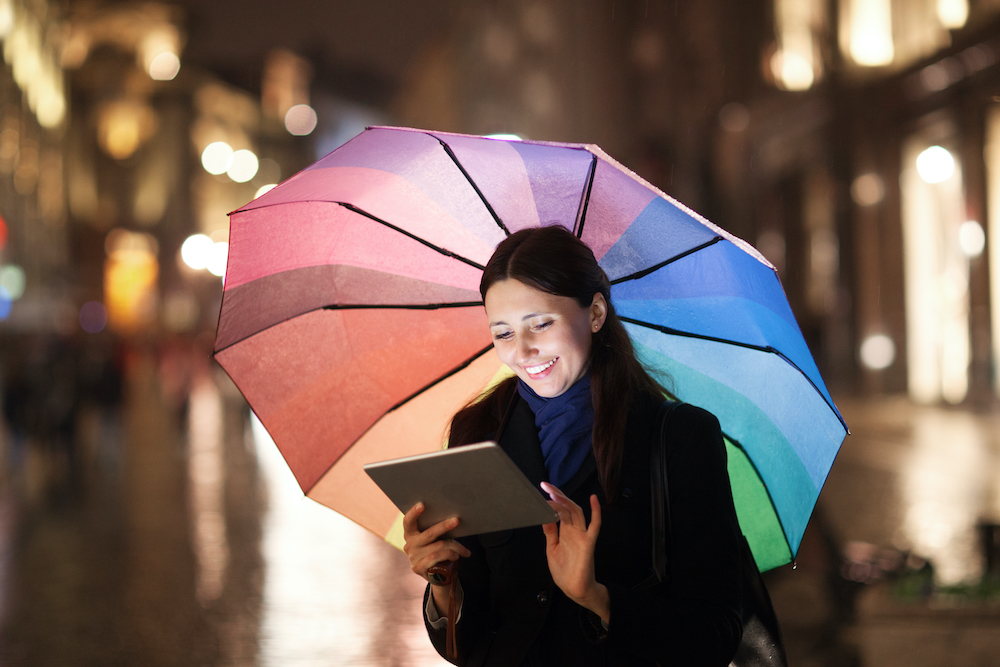 As an insurance agent/insurance broker, you need fast, simple access to excellent products to improve not only your bottom line, but your client's satisfaction.
At Vortex, our team lives in that kind of world too. We created the Vortex Insurance Portal for that very reason—to provide the fastest, simplest access to weather insurance for insurance brokers and agents. With just a few taps on your keyboard, you can lock down accurate, up-to-date policies for your clients, anytime you need to do it.
Contact us with your questions, and read on for how it works.
How the Vortex Weather Insurance Portal Works for Insurance Brokers
When you land on our site, look for the word "PORTAL" at the top of our page. 
This link opens a pop-up window with two options. Click on the one that says "BROKER PORTAL." Now you're ready to open an account so that you can start creating event planning risk management policies for your clients!
Features of the Vortex BROKER Portal
Weather insurance for insurance brokers has never been easier or more accessible. Using the Vortex Insurance Portal, you've got the 24/7 ability to:
Generate quotes in a matter of minutes

Get on-demand pricing and

policy binding

Manage quotes and policies in a secure account

Easily clone quotes for repeat events

Instantly generate documents
The Vortex Insurance Portal also offers back-office support, and our personal support via phone or online access anytime you need it during business hours.
Your account in the Vortex Weather Insurance Portal also lets you view claims, settlements, and future event policies all in one place. It truly makes weather insurance for event planners and insurance brokers and agents a simple and easy process.
Related: What the portal can do for event planners.
Benefits for Your Business
You've seen now what you can do with the Vortex Insurance Portal for weather insurance for insurance brokers and agents. What can it do for you? 
Offer you competitive commission rates

Opens you up to new markets

Can fill potential gaps in traditional P&C coverage

Spotlights your additional expertise

Provides a generous 72-hour window to close policies

Helps your clients reduce cost increases & lost revenue

We handle all claims so that once you close the sale, you're done!
You invoice your client, and business moves forward. You could even use the Vortex Insurance Portal on your cell phone, in case you have an "I need it NOW!" situation. As long as it's 15 days before the event, you can lock it in however you need to.
Our only exception: the Vortex Insurance Portal currently doesn't allow for binding policies of businesses domiciled in Kentucky or New Jersey. However, our Vortex agents CAN help you, so we won't leave you high & dry when it rains. Contact us today! 
Weather Insurance for Insurance Brokers and Agents is Easy at Vortex
The fact is, your existing clients are 60 to 70% more likely to purchase from you vs a 5 to 20% likelihood of selling to a new prospect. Not only can you sell needed risk management to your current customers, you can market to new/previously unapproached industries/risks.
Vortex Weather Insurance offers weather insurance for all types of businesses and associations. Through the Vortex Insurance Portal, or by working together in-person, we can create policies for your clients to cover short-term to longer-term needs, including full seasons.
Help your clients cover their bottom line while building your own. We can create a custom policy for nearly any request. Vortex Weather Insurance for revenue protection. Because when it rains, it portals.