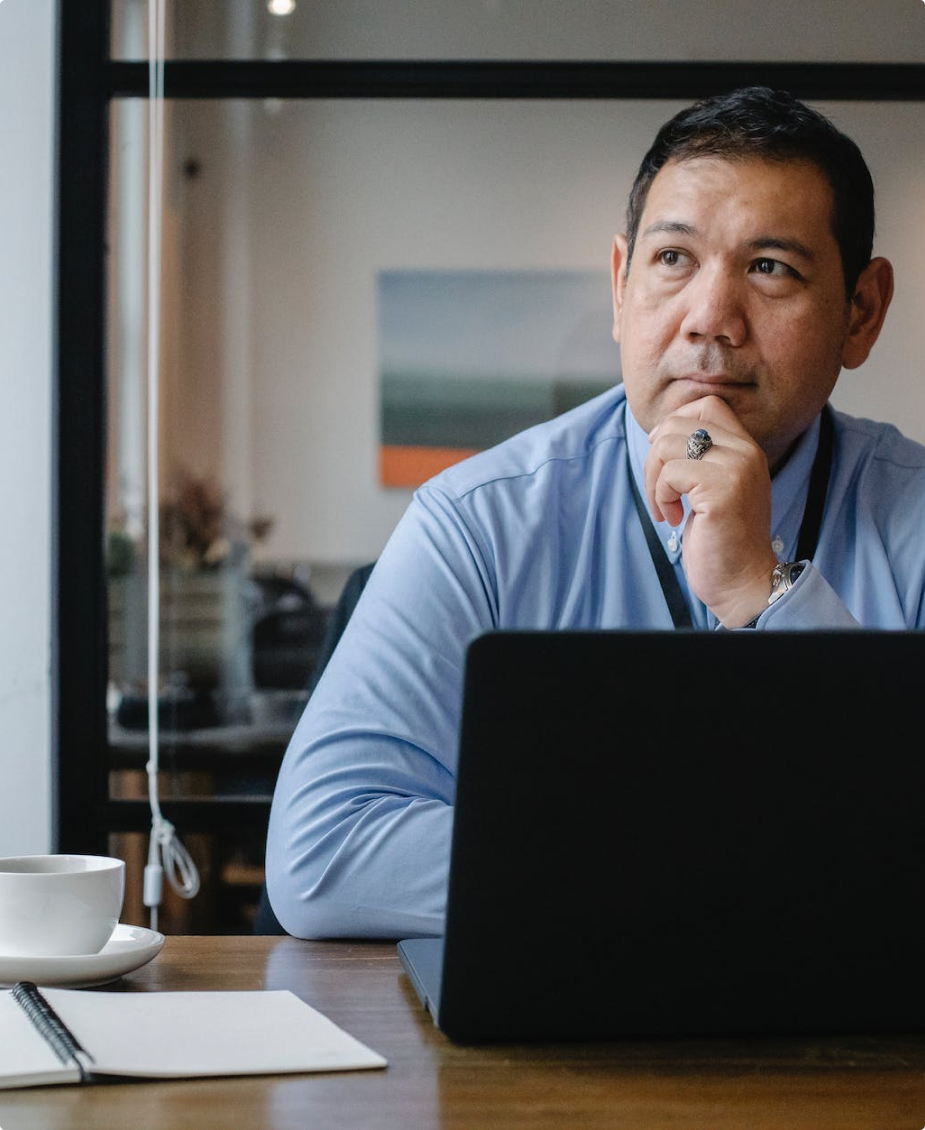 Event planners have so many details to attend to, and so many loose strings to tie up. One of those crucial "loose ends" is stabilizing event income in case of inclement weather. And since your time is also your money, how can you achieve that purpose quickly, any time day or night? 
You do it with the Vortex Portal. It's super-easy online access to weather insurance for DIY event planning risk management. Contact us with questions, or try out the Vortex Portal yourself! Within a few clicks you can zero in on the location, the exact times to cover, and know exactly what you'll invest to rain-proof your revenue. 
Read on for details on how the Vortex Portal works round-the-clock for you.
Rain Insurance for Events
Whether you're responsible for an event's revenue, or you're an insurance agent helping a client protect their organization, there's one thing that you just can't control no matter what: the weather. 
Rain can wash away the bottom line of so many activities:
Motorsports

Outdoor concerts

Carnivals

Fairs

Seasonal festivals

Fundraising events

Golf tournaments

Sports tournaments

Conventions

Construction schedules

And more
And we're not talking about the event being canceled. There's already cancellation insurance for that (talk to your insurance broker/agent).
The problem is what rain does to the overall event. For example, a motorsport event can continue if the rainfall is under their specified safety amount. However—that rainfall affects ticket sales. People aren't as apt to come and sit in the bleachers if they're getting soggy.
The same goes for a concert. If your grandstand performance—your big money draw— encounters rain in the area, your expected crowd numbers might not show even if the performance isn't canceled. 
You still have to pay the performer, the workers, and everything/everyone else. What will be left for your organization if rain ruins attendance?
Rain also brings down the revenue for food, alcohols, and merch vendors. If your event also relies on a percentage of sales from related activities, even a little rain could be devastating to your bottom line. 
The Vortex Weather Insurance Portal for event planning risk management helps you recoup lost revenue from rain.
How does event planning risk management work?
You can take a deep dive into the inner workings of rain insurance in another of our blog posts. For the basics, you use your specific details to make the determination.
Your Location 
We'll drill down to a 2.5 mile-square grid box surrounding your event's physical location.
Your Time Window
Pick the day/days and length of time you want to insure. We recommend at least the hour or 2 before the specific event, the hour or 2 after it, and the length of the event itself. Or, you can choose an entire day or more. It's up to you.
Your Rain Threshold 
How much is too much? You can decide on the amount of rain suitable for weather insurance for event planning risk management:
1/10 (0.10) inch of rain – light rain

3/20 (0.15) inch of rain

1/5 (0.20) inch of rain

1/4 (0.25) inch of rain – moderate rain

1/3 (0.33) inch of rain

1/2 (0.50) inch of rain – heavy rain

3/4 (0.75) inch of rain

1 (1.0) inch of rain
Did the policy trigger? 
Once we get the final recorded data from the National Oceanic Atmospheric Administration (NOAA) reporting rain amounts in your localized grid, should the threshold be met or exceeded— the policy triggers and the claim process goes into effect.
What If the Event Isn't Canceled? 
That's no problem, because we don't require 'proof of loss' for weather insurance to pay a claim. 
If the defined rainfall amount meets or exceeds the predetermined threshold that you've chosen as your limit, the policy triggers. That's pretty much it in a nutshell. No need for extra paper-work or proof of loss. 
This added inclement weather revenue support can be an event-saver, especially when rainfall keeps the ticket-buyers and food/merchandise purchasers at home—but you didn't cancel the event. Your rain insurance can help recoup lost revenue. 
Payment is fast, too. Your claim payment is typically mailed in less than 2 weeks. Now that, is peace of mind.
The Vortex Insurance Portal: Your DIY Access to Weather Risk Management
So how do you get this great safety net for your event revenue? You can email us, you can call us, you can stop by our offices—or you can purchase a policy from your home office at 2AM while wearing your favorite pajamas and drinking hot cocoa. How's that for easy-peasy access?
Our online portal is your direct connection to weather insurance for event planning risk management. With ease and simplicity, you can lock down rain insurance for your event, for the exact times of day and insurance limits you need.
Use the Vortex Weather Insurance Portal so you can take advantage of on-demand portal pricing, back office support and instant document generation in the convenience of your home, your office, even over your mobile device. That's peace of mind 24/7/365. 
How the Vortex Weather Insurance Portal Works
Just look for the word "PORTAL" at the top of our website (subtle, yes?) and click it. This will open a pop-up window that give you two options:
BROKER PORTAL The Broker Portal provides specialized access for insurance brokers and agents. 
EVENTS PORTAL The Events Portal provides access for:
Event planners

Event organizers
Plus any other non-agent/non-broker involved with assessing and managing weather risk for event revenue.

Sign Up for an Account
Don't worry—we won't need any credit card info yet. We just need some info about who you are, your company, and a little contact information so we can serve you better!
Cherry-pick What You Need 
You'll go step-by-step, adding simple, neccessary info for your weather insurance for event planning risk management. Our Portal does all the rest of the work! You'll add: 
The event address

Which type of weather insurance you need (rain insurance)

The day/days you want to target for risk,

Your desired hours to insure

The insurance limits

Your rain threshold

Some final clicks:, confirm the coverage, sign the digital application, and drop us a little

payment love

.
Boom. You're good to go, you go-getter!
The entire process only takes a few minutes. All policy premiums are up-to-the-minute, because the Portal is updating constantly with National Oceanic and Atmospheric Administration data.
If it's your first time and you feel like you'll have questions, that's no problem—we'll be happy to join you for the ride. We're ready to help anytime during business hours, online or by phone. You can DIY, or DI-with-us!
Your account in the Vortex Weather Insurance Portal also lets you view claims, settlements, and future event policies all in one place. It truly makes weather insurance for event planners and insurance brokers a simple and easy process.
Benefits of Using the Vortex Weather Insurance Portal
Speed

Ease of use

Can complete in one short setting

No waiting for underwriter approval

Still includes all the algorithms, margins, NOAA info, etc.

Portable access on your cell phone or tablet

Can wait up to 15 days prior to the start date to purchase

Can pay with credit card

Insure up to 7 events/dates at once
The Vortex Advantage
We've been insuring weather risk since 2008. That's a lot of years, a lot of storms, a lot of policies triggered and events saved. We're honored to have helped organizations, planners, brokers, and agents get what they need to help when they need it.
With our experience behind us and your goals in front of us, we offer several advantages:
Expertise
We don't just work with insurance and weather—we understand them. As an insurtech organization, we can help you understand more, too, so that you have the knowledge—and the power that comes with it—to mitigate your business' weather risks.
Innovation
Vortex is committed to pursuing and developing client-forward advancements within the weather risk industry. The Vortex Insurance Portal stands as one of our most notable achievements,  making weather insurance for event planning risk management easy and expedient to lock down. We have a mission to constantly improve our operations through innovation, and pass along the benefits to you.
Flexibility
Risk management doesn't come in a one-size-fits-all package. Each policy gets crafted to meet your specific needs and concerns. Whether we do it together, or you build it through the Vortex Insurance Portal, our products must help protect your brand, your business, and your bottom line.
Simplicity
The Vortex Insurance Portal provides round-the-clock simplicity along with robust results. Whether DIY or done with one of our staff, you'll only choose weather insurance you need. 
Then, if the conditions of your policy are met—you'll receive your payment in around one to two weeks with no cumbersome paperwork required. If the policy triggers, you get paid. End of story.
Weather Insurance for Event Planners and Event Brokers
Whether it's 1PM after lunch, or 1AM after a Netflix binge, the Power of the Portal provides rain insurance whenever you're ready. 
Have questions? Contact any of the dedicated team of weather nerds at Vortex Weather Insurance. We'd be delighted to show you how weather insurance works, and help add protection from adverse conditions to your event plans. We can also work with your organization's insurance agent or broker to keep you prepared. 
Don't worry about the weather. That's our job at Vortex Weather Insurance.