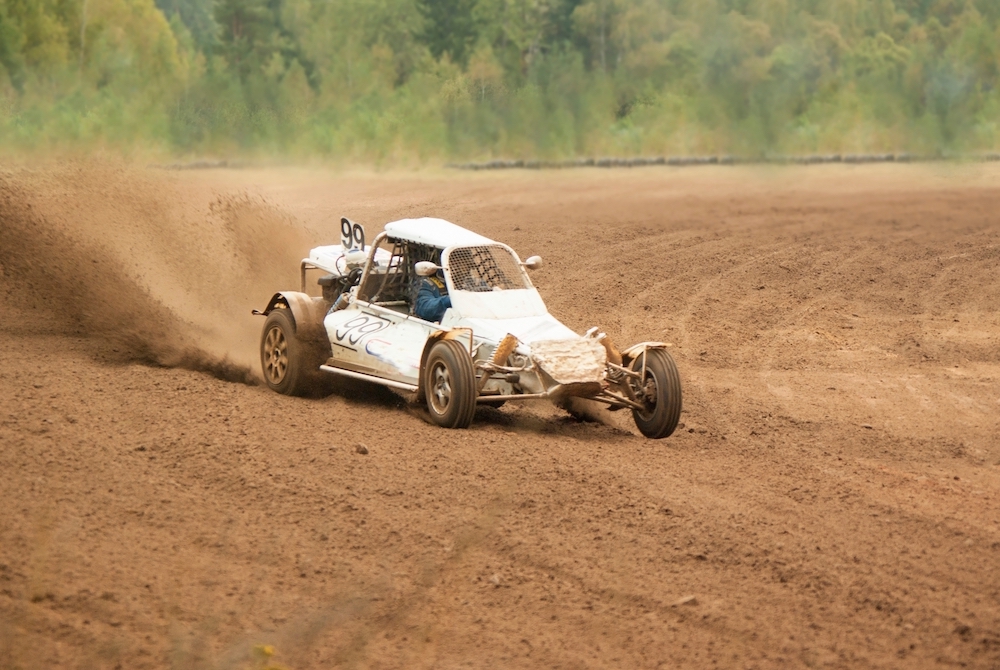 A roaring crowd loves thunder on the track. However, no crowd enjoys thunder above the dirt and horsepower. That's why rain insurance for motorsports gets the checkered flag. It supports your dirt track revenue even when the weather won't.
Contact Vortex Weather Insurance to add rain insurance for motorsports to your starting lineup of fiscal security. Vortex Weather Insurance helps protect events from the monetary damage that rain can do. Plus, we can help your insurance broker too. Together we can make sure you can put the pedal to the revenue metal, no matter the weather.
Read on to rev up your knowledge of how weather can affect your track, your vendors, and your gate. 
The down and dirty on dirt track motorsports
Dirt tracks are the yellow brick road of so many city, county, and state race drivers and race fans. They lead to days and nights of fun, plus careers of speed and daring. Just some of the vehicles that go full-throttle on the dirt oval include:
Open wheel cars

Modified cars

Full-bodied cars

Motorcycles

Vintage racers
Sub-categories could make that list muchlonger, but you get the point. Dirt tracks fill each season with sprint cars, midgets, USAC (United states Automobile Club), CIRT cars, modified cars, and so many more, along with the various associations to match the flavor.
They also support local economies through the usual tourism dollars, and through parts, fuel, food, and more. With over 1200 race tracks across the United States, there's either pavement or mud putty ready to make the fans roar, and the cash registers sing.
How are dirt tracks different from each other?
There are two major differences in dirt tracks.
The length

The dirt composition
Most dirt tracks are oval and less than a mile long. However, that "less" can be broken down into several lengths- 1/2, 3/8, 1/3, 1/4, and 1/8 mile. Longer tracks allow the vehicles to reach higher speeds.
The dirt itself presents different racing styles. Sticky, tacky dirt allows for more use of your vehicle's power/throttle. A dryer, slicker track means less power but closer, tighter racing between the vehicles.
Tracks generally require a couple thousand truckloads of dirt. They might start with a layer of sawdust, then lay down your more garden-variety dirt. Onto that they layer lime treated clay, then another layer of clay. 
These multiple layers are mashed down using what's called a "sheep's foot" roller. Think of a steam roller that vibrates but doesn't heat. They have gear-looking teeth that stick out, both compacting and churning the soil. In the meantime, the track is watered to create the appropriate moisture levels for the style of motorsports to be done on it.
It's a dirty science, but somebody has to do it! And that's why Vortex Weather Insurance does rain insurance for motorsports.
How does rain affect dirt track racing
Races still happen in the rain. But not always, and not when that rain is so heavy it becomes dangerous.
Different surfaces have different grip. For dirt tracks, the different composition of the dirt determines how slippery the driving will be. For example, in wet weather, concrete provides less grip than blacktop. If a paved raceway has concrete patches, they should be avoided in rain. 
Racers race because vehicles are meant to be driven when it rains. The amount of rain will dictate whether the race ends up canceled.
One of the biggest problems with rain on race day lies in the stands. If they're empty, paying the purse becomes a huge issue. And don't forget the loss in concession sales, t-shirts, retail, and your vendor revenue. This is where rain insurance becomes your best friend, or your "fan with a plan."
The dirt (track) on rain insurance for motorsports
With all the events that happen on dirt tracks, insurance is key. And not just for the track owner; insurance should be part of every stakeholder's preparation for the event.
For example, a race driver signs a waiver. That's the driver acknowledging the dangers of the sport in this event. However, that's not insurance. Here are a few examples of the insurance a motorsport participant should consider:
Health insurance

Participant accident insurance

Excess medical benefit

STIDA (Short Track Independent Drivers and Associates) insurance

Disability
The track itself should have insurance on hand for the event:
General liability

Motorsports liability (Participant Legal Liability/PLL)
A number of insurance choices exist for events, and you can read more in our "Weather Insurance for Events" blog.
All of this insurance is great for your event, for the participants, the vendors, and even the fans. But what about your bottom line if the event is negatively impacted or called off—because of rain? If you prepare for every event but the one you actually cannot control, you're not fully prepared.
That's why you or your insurance agent should call Vortex Weather Insurance. We're here to help when the weather doesn't want to.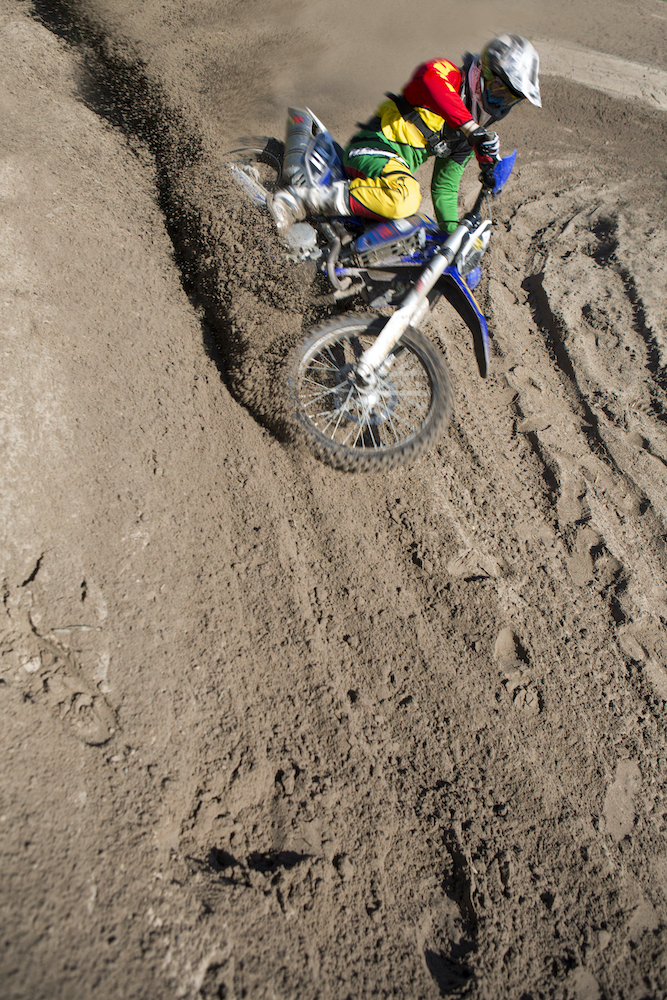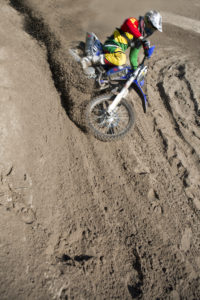 How rain insurance for motorsports works
For outdoor sports, business depends on good weather to boost revenue. Weather conditions at the speedway can impact your revenue with decreased sales or increased expenses–turning your best season into your worst nightmare. 
Vortex Weather Insurance for dirt tracks and speedways provides short-term weather insurance policies and long-term solutions to help stabilize income. 
We tailor each speedway insurance policy to fit your specific risk and concern. You can have policies for rain, high and low temperatures, or any combination of measurable weather elements. Each policy will be customized for duration, coverage, limit, payout structure, and triggering events based upon your needs. 
Unlike event cancellation insurance, your rain insurance policy can trigger even if your event can continue. If policy conditions are met, we resolve your claim with payment usually within two weeks–no lengthy paperwork, proof of loss, or adjusters required.
Dirt tracks offer more to fuel a motorsport enthusiast
Racing may be the main sport, but there are other surprising avenues of piston-driven entertainment! Rain insurance for motorsports from Vortex Weather Insurance can help with these crowd pleasers and purse builders:
Demolition Derbies
Since the 1930's the spectacle of drivers willingly crashing into each other has entertained county-fair goers. The rest of the country got into this smash'em-crash'em sport after WWII ended.
If you've never been to a demolition derby, think of a traffic jam where nobody worries about insurance or fixing their car. It's mayhem, usually driven in reverse because you want the impacts to your engine to be minimal. 
Some of the impacts in this sport can be at over 50 combined miles per hour. Most qualifying heats last around 20 minutes, and the cars that limp into the final might last that long or a little longer. The last car able to move on its own accord is declared the victor.
Since these vehicles are usually equipped with the least expensive, most throw-away equipment, a muddy field drenched by rain means they'll get stuck more quickly. That ends the derby quickly. Also, the slippery quality of the mud causes safety issues, even for vehicles smashing into each other.
Tractor Pulls
Sometimes called "the world's heaviest motorsport," this is just what it says: a tractor pulling.
But oh dear, this isn't grandpa's John Deere. Start with the track, consisting of a lane of dirt just over a football field long and 30 feet wide.
Next up: your tractor, and by that we mean your modified tractor. Sure, take your home tractor, but pull the motor and replace it with a fire-breathing mega-badger. 
From that first division we move on to "modified," which could have 2 to 3 blown automotive motors, for maybe 1 or 2 aircraft engines, or maybe an industrial/marine 12 cylinder. It gets crazier from there. 
The weights run up to 10,000 pounds just for the tractor. Then there are trucks and semi's and diesel, oh my.
The sled these massive machines pull works mechanically to increase the weight the farther the tractor pulls it, with fully adjustable weight limits and kill switches. Should the tractor come unattached from the sled, the kill switch kicks in to turn off the tractor. Most sleds weigh 1,000 to 3,000 pounds.
Rain-soaked dirt tracks mean less traction for the tractors. That seriously impacts their ability to pull those heavy loads.
Monster trucks
These machines were built for dirt! Dirt tracks are a fantastic place to hold monster truck rallies, for the following reasons:
Dirt. It's already there

Noise doesn't reverberate like in an enclosed environment

Exhaust fumes are readily evacuated in a dirt track's open air

The track and infield make a perfect arena
Monster trucks don't just look big, they cost big. The average cost to have your own bonafied monster truck is $250,000. That's a cool quarter-million greenbacks just to get in the game. 
These massive metal monsters can jump as high as 30 feet, even when weighing in at a beefy 10,000 to 12,000 pounds. For scale, their tires have to be, at minimum, 66 inches high. So if you're 5 feet 6 inches tall, your hair is about where the tire tread ends. There's a reason they're called "monster."
Monster trucks are known for their crazy stunts. But when dirt becomes mud, the impact on their traction endangers the drivers, and isn't worth risking such expensive pieces of machinery.
Additional protection: types of event insurance for motorsports.
Concerts
You've got the fans, and you've got the stands. Why not rock and roll where the rollers rock? From country music to rock and roll and everything in between, concerts fill'r'up at dirt tracks whenever the weather permits. 
Obviously, wet equipment is a danger. Plus, when performing on the infield or on the dirt track itself, rain-soaked soil can cause the stage and its light riggings to shift, sink, and become unstable.
Motocross
As another sport that's synonymous with mud-slinging high-flying entertainment, motocross is no stranger to dirt tracks. The versatility of dirt tracks lets the owners and motocross associations work together to custom-design the course. 
Using the track and the infield, it becomes a maze of hills, jumps, tight curves, and fast straightaways. The only limitations are the size of the track: otherwise, these two-wheeled daredevils take on dirt and air for tons of enthusiasts and fans.
Motocross has the same issues as car racing when it comes to rain-slicked surfaces, but with two wheels instead of four. Rain-soaked mud affects motorcycle riders more negatively, because there are no windshields to keep it off their helmets. When the water-weighted mud flies, it hits the riders directly. This causes serious vision impairment, and possible physical harm.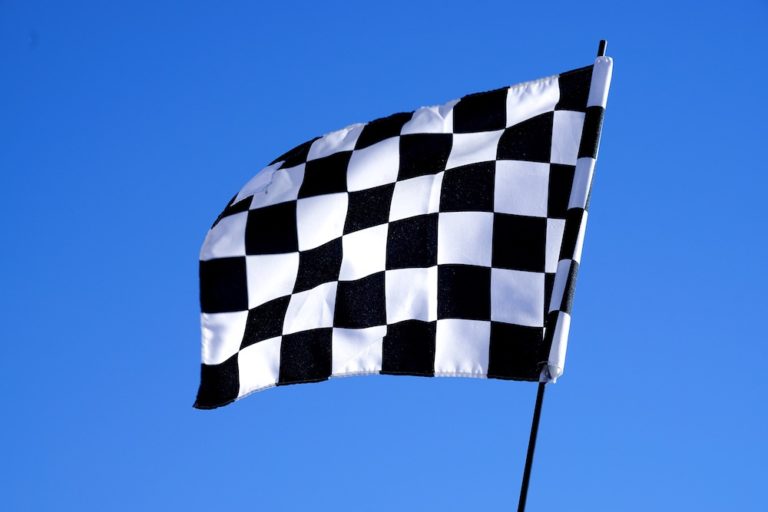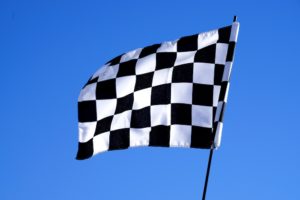 FAQ's (fast answers quickly: zoom!)
Q: Is it hard to get rain insurance for motorsports?
A: You can get a policy quickly and easily. We'll need to know your track location, the date(s) and hours you want to have insured, and the desired amount of insurance.
Q: How do I trust Vortex Weather Insurance for results?
A: Our rainfall measurement methods are localized and independent so that you can choose from several different options. We also have very strict standards for any rainfall measurement method used to determine claims for our customers.
Q: Will rain insurance for motorsports cover my specific track?
A: Vortex Weather Insurance is super-flexible. Dirt, clay, asphalt, oval, drag strip, etc. We can build weather insurance policies based on your specific risk and budget.
Q: I have a broker and don't want to work around them.
A: Then don't! We would be delighted to work directly with local agents and brokers. And frequently, they become our customers, ensuring their other customers get all the protection they need.
Q: I'm a little unsure how this really works.
A: Contact us! Let's walk through every step, with total transparency. And if a phone call is a bit much yet, try our online cost calculator. Either way, get the answers you need from a knowledgeable and experienced source you can trust.
Bottom line: help protect your bottom line with Vortex
Vortex Weather Insurance dedicates itself to sharing accurate information to help you make the best decisions for your speedway, event, and business. Contact us and let's make sure your insurance is on track for your track.
Use our cost calculator or talk to a Vortex team member for a no-hassle conversation about your event. Don't worry about the weather. Let us, at Vortex Weather Insurance.