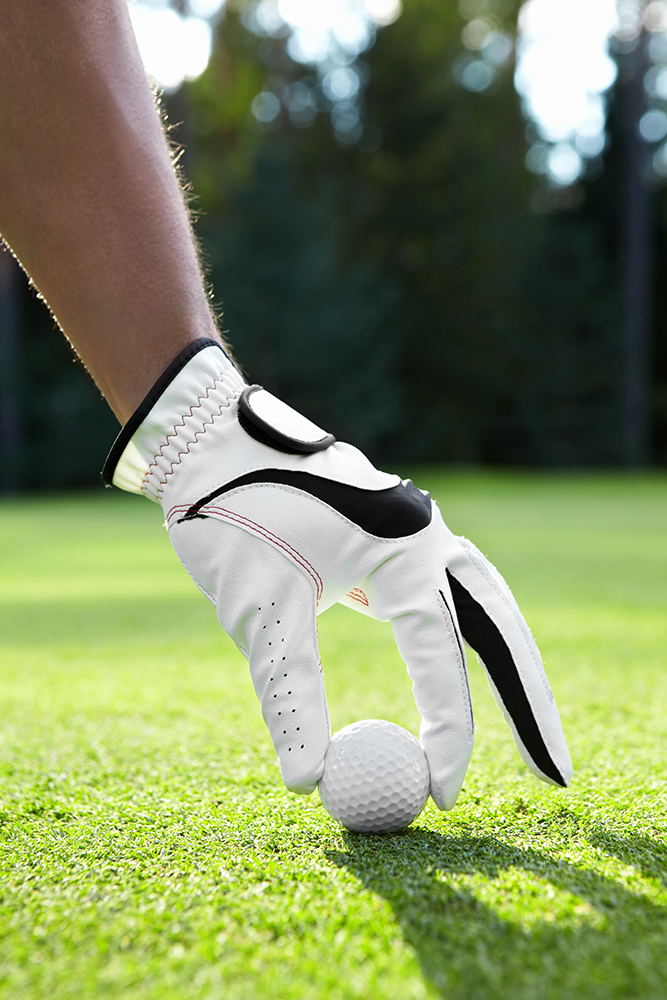 Your big events require big planning, including weather insurance for events. You probably have insurance for vendors, for the grounds, for the rides—for practically everything. How can you ensure the biggest, brightest, best-revenue-generating times of your events won't be ruined by rain?
That's where Vortex Weather Insurance comes in, with weather insurance for events. 
No matter what type of event you're putting on, the team at Vortex can put together a custom quote for you that helps protect you and your event from the adverse fiscal impact of weather conditions. Vortex's combined experience in meteorology, weather risk management, and insurance delivers excellent service and a positive experience for clients across all 50 states.
What exactly is weather insurance for events?
"Rain, rain, go away, but if you don't, how do we get paid?"
That's a rhyme that ruins too many events. Rain comes in, a major revenue generator gets soaked, and suddenly the rainbow becomes a smear of red ink.
When there's rain, there's pain—unless you've got weather insurance as part of your plan. There's one huge question you have to ask yourself, committee, your company as a whole: if it rains, how much do we lose?
Weather insurance from Vortex helps protect you and your event or business from adverse weather conditions. We will collect and review historical weather data about your event location to build your custom insurance plan. We'll also talk with you thoroughly about event revenue expectations, plans, and costs for production. 
Then, we step back and do what we do best: create policy options specific to your needs and weather risks. If you or your insurance broker (yes—your broker! More on that later.) take out a policy, you're prepared in case of rain. If the policy conditions end up being met, you receive payment—no additional documentation needed.
Vortex makes it easy and affordable. You need your event to be a success, even if the weather is a failure, so make sure rain insurance from Vortex Weather Insurance is part of your event planning insurance list.
Add rain insurance to your current insurance 
You've already had to look at your event from every angle of safety—for your audience, your clients, and your own fiscal health. Weather insurance for events should be part of your plans in addition to some of these other kinds of event insurance you may already have locked in.
General liability insurance
General liability insurance protects both you and the other insured parties involved in your event. It's the most basic event insurance, but necessary when you want to protect your company or organization from litigation and more. 
It protects you in the event of pretty much whatever happens outside of your control but within the venue's umbrella. This includes incidents like accidental damage to a venue, or perhaps bodily injury, and includes event planners, caterers, and others. General liability insurance most frequently has a base limit of $1,000,000.
Cancellation insurance
While rain is one reason your event may be canceled, cancellation insurance protects you from other unforeseen circumstances. Instead, you acquire cancellation insurance to protect you in case your event is canceled by unforeseen circumstances. 
It can include weather—say, a tornado or hurricane, but also includes less drastic circumstances, such as a wedding being canceled or postponed by a caterer who never shows up. Or other calamities, such as a wildfire that forces your county fair to be postponed. 
From labor strikes to earthquakes to power outages, cancellation insurance works as an important way for you to be reimbursed for the postponement or cancellation of your event. 
It can even help when a public health mandate shuts down your event. You'll want to look closely at your policy language to make sure communicable disease/public health mandates are not excluded.
Also, cancellation insurance reimburses you for any costs or deposits associated with preparing for your event. 
Liquor liability insurance
You're probably already nodding your head, even if your event doesn't serve alcohol. If there's going to be brewskis, wine, a cash bar, or any alcoholic beverages served at your event, you need liquor liability insurance to protect you and your bartenders from alcohol-related liabilities. 
Another good reason is, what if one of the bartenders unknowingly serves alcohol to a minor? There are plenty of examples of overserving, and accidentally serving alcohol that have cost establishments and individuals much anguish, and huge cash settlements. This kind of insurance goes beyond the obvious possibilities. If you're going to serve alcohol, you're going to want this, period.
Worker's compensation insurance
Hiring people to work your event? You'll want worker's compensation insurance. This protects your employees from costs associated with injuries sustained on the job. A worker's compensation policy will also offset the cost of the employer's medical benefits incurred as a result of the injury. Should those injuries require life-long payment, this insurance will pay while your company, your organization, or you continue business. Worker's compensation insurance is good for both parties.
Special event insurance
Your event is special. Everyone's is! Special event insurance, known as one-day event insurance, only applies to certain types of events like weddings and banquets. There are public events that may not be eligible, such as art shows, corporate parties, sporting events, and more. 
So you might ask, why would I want it in the first place? Because this insurance already includes liquor liability and general liability insurance. You should talk with your broker about it, even though special event insurance is more for specialized events. 
Third-party damage insurance
The venue where you're holding your event will need its own insurance. As the planner, you are able to supply this through third-party damage insurance. This policy helps with any claims incurred during the event, from broken dishes and furniture to busted doors and fixtures. Third-party damage is great to have when there's food and beverages being consumed on premises.
Terrorism insurance
It's unfortunate that this has to exist, but this insurance helps protect your event and its goers from the fiscal impact of acts of terrorism. 
You'll need to look at your event, and decide whether—due to location, openness, recent events in/around the area, and the type of event you're holding, among other factors—this kind of insurance is applicable. This is definitely a conversation to have with your trustees, committees, government agencies, and your broker.
And if you can believe it – HOLE IN ONE INSURANCE
Yes, there's even insurance that will pay out for those amazing jackpots a golfer can win if they somehow get that next-to-impossible hole-in-one. Or what about the big winnings for half-court hook-shots? Or new luxury cars, or huge vacations, or…you see where this can come in handy. 
Those types of contests have unlikely winners, but they do occasionally have a lucky golf or basketball enthusiast. And this type of insurance will help keep the costs from sinking your bottom line.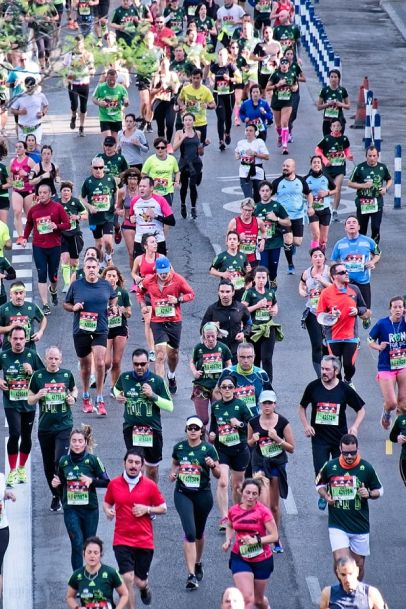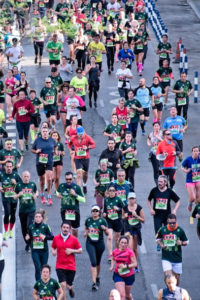 Why your events need weather insurance from Vortex
Think about your events for a moment. Maybe it's…
A fireworks display to cap off a festival week, or a huge 4th of July celebration. 

A major concert that headlines your event, and deeply affects your organization's cash kitty for that year and the next.

A major

golf tournament

that's a revenue generator delivering dollars from the course all the way into the community.
Terrific events occur around the country at any time of the year, indoors or outside. Regardless of size or expected attendance, rainfall can negatively impact these events. With Vortex's weather insurance for events, a rain insurance policy can help protect the event revenue from loss due to rain.
If you don't know where to start, give us a call. We'll assess your business' weather risks and structure a plan for your specific needs. We promise to keep it simple every step of the way. And if you're utilizing an insurance broker, no problem. We work with hundreds of them, and will be happy to assist yours in keeping you secure.
Weather insurance for events: how it works
At Vortex Weather Insurance, we invite you to try out our cost calculator at your leisure. 
But to get the most accurate, true measure of what you can insure and how, it's best for you or your broker to contact us directly. A Vortex team member will reach out, discuss your event, look at the variables weather-wise, and come up with a quote that works.
During the discussion, we'll identify how weather impacts your business. What are your concerns? And what could you lose in a worst-case scenario?
Then we identify what kind of weather poses the biggest threat: rain, snow, drought or extreme temperatures? And are you concerned about too much weather or too little?
The nitty-gritty of weather insurance for events
Vortex Weather Insurance uses decades of data and meteorological insight to determine the probability of an event occurring. For example, from our data we can establish that between June and August, Seattle has a 4.7% chance of .25 inches of rain falling on any day. For Chicago, during the same period, the probability is 14.9%.
Next, do you need help to insure a single event and need weather insurance during a certain timeframe? Or are you looking for long-term or seasonal weather insurance, whether for an event series or a specific type of business? 
We write policies for rain, snow, high and low temperatures, or any combination of measurable weather elements with duration, limits, payout structure, and triggering events customized to your needs. Unlike event cancellation insurance, your policy can trigger even if your event can continue. If policy conditions are met, we resolve your claim and mail payment within two weeks–no lengthy paperwork, proof of loss, or adjusters required.
Vortex dedicates our time to sharing accurate information to help you make the best decisions for your event. And while you can't predict the weather, we can help protect your business from it.
We have choices, and we promise we'll make it easy for you to understand what's available to you to be best prepared for wet weather. That's what planners do. And that's what we do for you.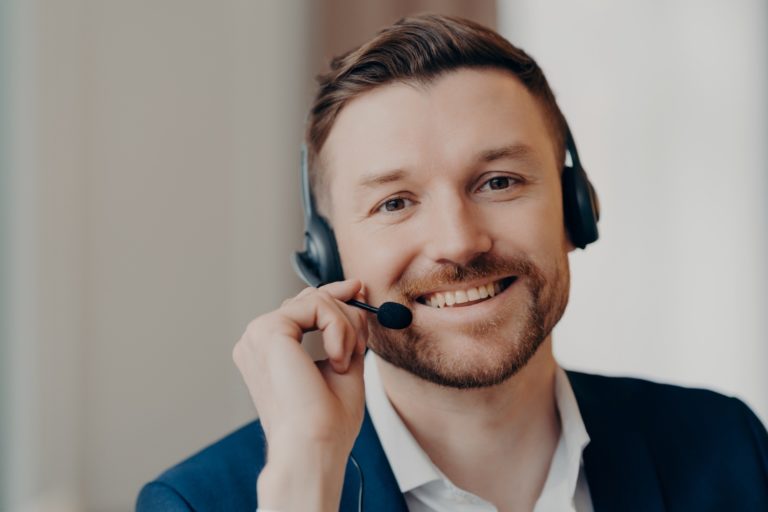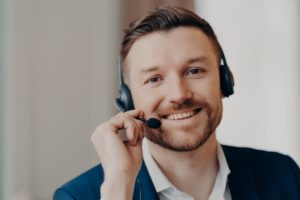 Already have an insurance broker? We'll work with them!
We already provide weather insurance to brokers across the United States. If you have a broker organizing your insurance, don't worry. We'll work with them to provide you with rain insurance that secures your event's revenue in case of wet weather. 
Are you a broker? We can help you help your client!
Weather the storm with rain insurance for your events from Vortex
Weather conditions can impact your revenue with decreased sales or increased expenses, turning your hard work into a heavy load, and a heavy heart. Insure your event, so you can ensure peace of mind. Use our cost calculator, or contact us for a no-hassle talk about your event. 
Don't worry about the weather. Let us, at Vortex Weather Insurance.