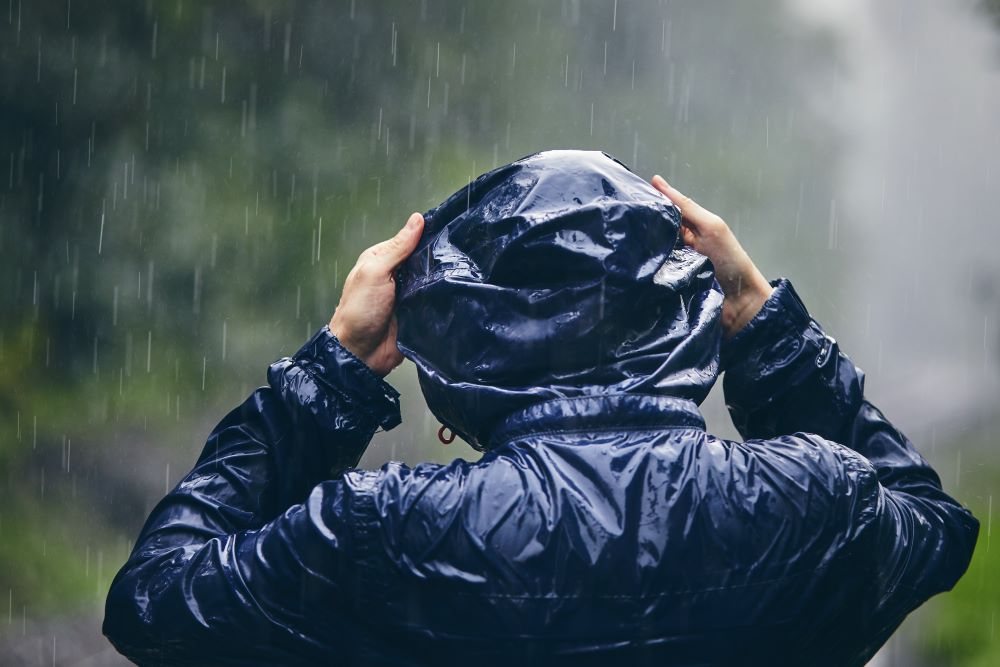 All of your planning and sweat equity invested in an event can be erased by one thing: rain. 
When you're considering event risk management for all the contingencies, Vortex Weather Insurance helps you prepare for the season's weather surprises. Our advanced insurtech capabilities and expertise in weather risk management provide helpful revenue protection when the storm comes calling.
Visit the Vortex Weather Insurance Portal and discover how cost effective it can be to cover your event. And read on for events that find success with Vortex even when the weather fails.
A Little Rain Won't Hurt—Right?
The answer depends on the venue. If your event is indoors already, in a place protected from weather, a little rain probably won't hurt.
But what about:
These fantastic events need good weather to bring in the great crowds. Sometimes a little rain causes a big hurt to attendance, even if it doesn't stop your event.
City fairs and festivals get hit hard by rain. Street fairs, art festivals, historical celebrations, food festivals, cultural fairs, music festivals—these events bring together our communities. But a little rain can stop the midway rides, dampen food offerings, kill the concert stage, and impact the bottom line.
It's similar for sports tournaments, golf fundraisers, and other outdoor events. 
And if your event is non-profit, the budget is probably pretty tight—and every cent matters. Protecting revenue is paramount for event risk management planning, so that even if this year is a bust, next year can still go on.
Related topic: adding rain insurance to your music festival risk management plan.
What the Rain Does to Your Event
Rain itself is an issue. But sometimes, it creates other issues that could be a bigger problem.
Mud
Sure, event-goers don't usually like getting their comfy shoes splattered with mud. But it's more than that.
Mud can contribute to slippery, dangerous walking conditions. It can also make vending a nightmare when tent support poles or food trucks/trailers are sinking into the ground. Tent stakes and other rigging start pulling out of the muck. Don't forget the vehicles parked on non-paved grass or dirt surfaces.
And if it's a sports event, here's a little known fact: soils and mud can contain pathogens like viruses, bacteria, and parasites. In 2015 a woman athlete at a "mud run" contracted flesh-eating bacteria from the event grounds. 
Humidity
Even when a tent or awning keeps the rain mostly out, heavy humidity can affect—or ruin—decorations, vendor products, and technical equipment. Plus there may be heavier staffing costs to pay for time spent cleaning the equipment, drying the decorations for next year, and remediating any other dampness for safety and property care.
Umbrellas
If a vendor's selling umbrellas, they'll probably make a decent profit. But when a lot of people are toting umbrellas in the rain, that protection can do two things to the people around them:
Block the view of the stage, the artwork, and the general grounds

Cause the person around the umbrella holder to get wetter because of run-off
Using "bumbershoots" can shorten the attendance time because of the extra inconvenience they cause to others.
Access
Because rain can slow a city down, it can definitely impact fairs, festivals, outdoor concerts, sporting events, and more. 
Attendees may get stuck in traffic. Arriving acts/groups may not be able to get there on time. Vendors may not be able to get more supplies/foodstuffs and have to shut down until those important deliveries fight their way through the rain.
Volunteer No-Shows
Many events rely on volunteers to help put on "the show." However, inclement weather can make some of those volunteers decide not to show up for their shift. This affects not only the quality of your event's service and organization, but it can be detrimental to the morale of the great volunteers who did show up.
Related topic: figure out if you've been rained on vs rained out.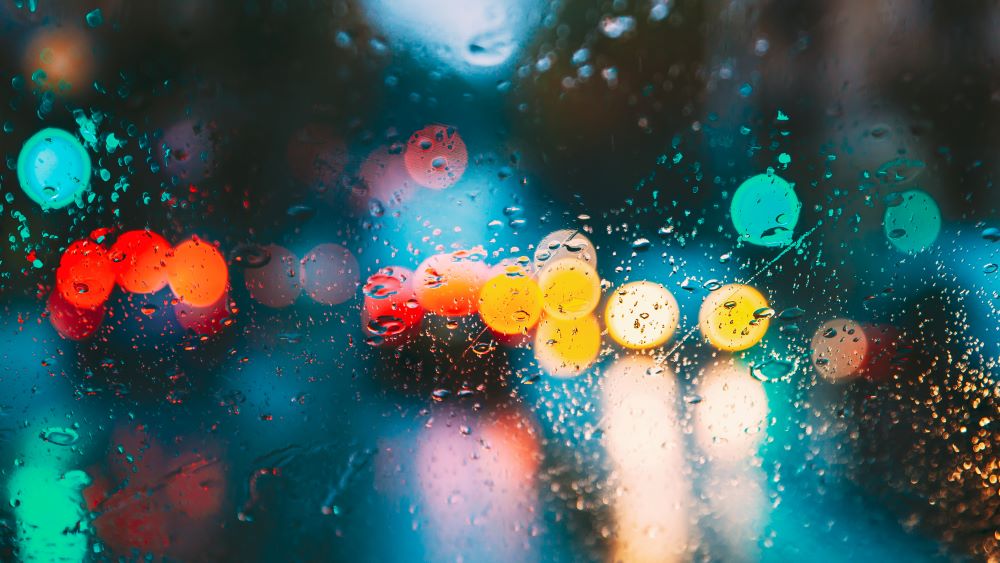 Event Risk Management Rain Thresholds
We've spent years helping event planners and event organizations lessen or avoid revenue loss from rain. During that time we've come to recognize the most commonly requested rain threshold options:
1/10 (0.10) inch of rain – light rain

3/20 (0.15) inch of rain

1/5 (0.20) inch of rain

1/4 (0.25) inch of rain – moderate rain

1/3 (0.33) inch of rain

1/2 (0.50) inch of rain – heavy rain

3/4 (0.75) inch of rain

1 (1.0) inch of rain
For your location, you'll need to decide just how much rain can make trouble for you. If you want solid, real-world advice, feel free to contact us. We'll be happy to help.
Insurtech for Event Risk Management
Insurtech is the use of technology innovations designed to find cost savings and efficiency from the current insurance industry model.
Vortex leads the way in our industry, using cutting-edge tech and connectivity to provide extremely accurate, effective, and convenient weather insurance products and options.
With the Vortex insurtech advantage, you can:
Get to-the-minute accurate quotes

Click to quickly bind your chosen policies

Enjoy 24/7 access to your account

Have complete process transparency
Insurtech also includes 3rd party weather statistics gathered from the National Oceanic and Atmospheric Administration (NOAA). From quotes to policy triggers, this government organization delivers data that's available to us, and to you.
Insurtech includes the Vortex Weather Insurance Portal, where you can get rain insurance and hurricane insurance within minutes.
How Vortex Rain Insurance Works
Using your event's physical location(s), we drill down to a 2.5 mi-square grid box surrounding the event's address. For example, if a major music festival occurs on several stages across a large metropolitan area, we can create policies for each physical location. 
You decide the rain threshold and insurance amounts that best protect your event revenue. 
Also, decide how much of the event you want to insure. Do you want rain insurance for the whole day, specific times of day when revenue is most generated, or perhaps for the time a headline act takes a stage?
It's that flexible, and that granular. Decide on what you need, lock in the policy through our portal access, and you're ready for the rain!
How Vortex Hurricane Insurance Works
When you purchase Vortex Hurricane Insurance for your small business, this coverage lasts for a full year from the policy start date.
The policies available cover a 20 mi or 40 mi radius around your physical business address. According to data from the National Hurricane Center at the National Oceanic and Atmospheric Administration, if a storm track penetrates or intersects this circle, it could trigger payment.
Final calculation of the payment is based on the hurricane's intensity as it passes through/intersects the coverage circle. The storm must be a Category 3 or higher at that time for a payment to be made. Payments increase as storm intensity increases and the track is closer to your business location.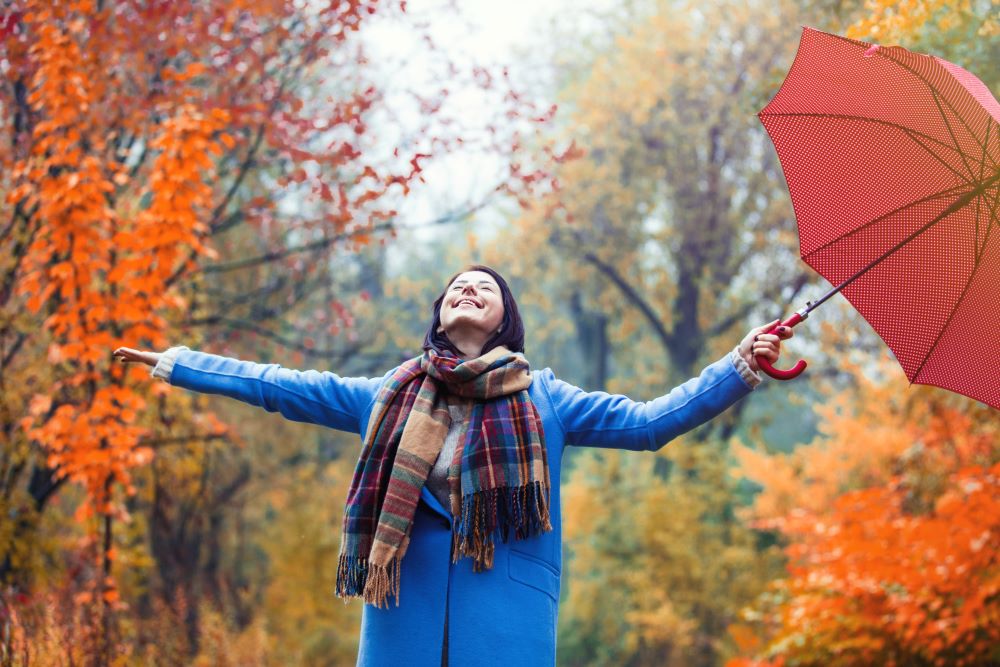 Fast Policy Payment Without Adjusters
Here's one of the great things about rain and hurricane insurance from Vortex: there are zero adjusters involved. You don't have to prove loss, you don't have to prove hardship, and your event didn't have to be canceled.
Vortex Weather Insurance policies are based on data, period. You don't have to worry about paperwork, or prolonged delays in payment. If your policy triggers, the claim payment is typically mailed in less than 2 weeks.
Real Payout Examples
Weather insurance works for fairs, festivals, concerts, and more!
Atlanta, GA
One of our clients puts on a fantastic festival in Atlanta, GA. They bought rain insurance—but from another company. When that policy triggered, it didn't work in the way the client expected it to, and they didn't get what they needed. 
Luckily, they were able to put on the festival again, and that next year they turned to Vortex for their weather event risk management. We helped them build a policy that covered their festival in all the right ways—best times to cover, appropriate rain thresholds, and the right revenue amount to protect.
Good thing, too, because it rained again! And their policy payout ensured the next year's event could happen without worry.
Richmond, VA
Our client there has a wonderful festival that energizes the city. However, Richmond is an hour away from the Eastern seaboard. 
And that spells hurricane trouble.
In September and October of 2016, Hurricane Matthew struck. The outer bands of this destructive monster dumped enormous amounts of rain on Richmond, and on this festival. The rain threshold was achieved (and surpassed!), and the policy triggered.
The Vortex Weather Insurance payout shored up their bottom line, and helped the show come back the next year!
North Carolina
Another Vortex client is an outdoor amphitheater in North Carolina. They have numerous concerts during prime season, with headliners that have guarantees in their contracts.
To make sure the amphitheater stays fiscally viable, they use Vortex rain insurance for specific shows at specific times. That has paid off for them more than once, which is why they rely on us to this day.
The Vortex Weather Insurance Portal
How do you protect your event's bottom line from inclement weather? For rain and hurricane possibilities, be sure to visit the Vortex Weather Insurance website for plenty of information (including our extensive blog articles), and then head to the Vortex Weather Insurance Portal.
Here's where you create an account for your business. You might be a fair/festival/concert organization, an event planner, or even an insurance broker. It's all good. 
Once you have an account, you can get quotes within seconds through the portal. These quotes are up-to-the-minute, because our insurtech powers constant connectivity with 3rd party data providers—data you can see on your own, too. 
You can also purchase your policy through the portal. It's fast, easy, and convenient! Whenever your to-do list gets done—9AM, 3PM, 8PM, or 2 in the morning—the portal is on the job.
And if you need to dig deeper, just contact us. Our Vortex agents are ready to explain, help, and get you the exact coverage you need to save the rainy day.
Event Risk Management Includes the Weather
Remember that with Vortex Weather Insurance, you don't have to prove any damage, you don't have to see an adjuster, you don't have to incur any losses. 
Our rain and hurricane insurance uses 3rd party data to dictate your payout, period. If your policy triggers, your payment will be mailed quickly. Set up your account in the Vortex Weather Insurance Portal, and let's help protect your event's bottom line from inclement weather.